Munich Jun 18
- Jun 21, 2018
automatica 2018
---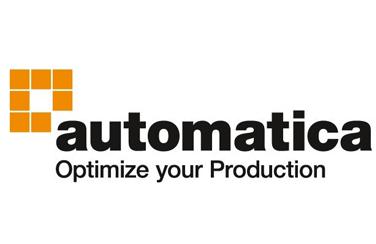 automatica offers the world's largest range of robotics, assembly solutions, machine vision systems and components. Participants from all industrial sectors find pioneering solutions here to manufacture higher-quality products with greater efficiency.
Key themes:
Assembly and handling technology
Industrial robots and professional service robotics
Industrial image processing
Positioning systems
Drive technology
Sensors
Control system technology and industrial communication
Safety technology
Supply technology
Software and Cloud computing
Services and service providers
Research and technology
More information:
Please arrange an appointment with Ms Eva Apfel if you are interested in a personal meeting.
Back to events list
arrow
calender Download event as iCal

language Languages