Online Sep 29, 2021
#9 Know-How Event: Start on Purpose
---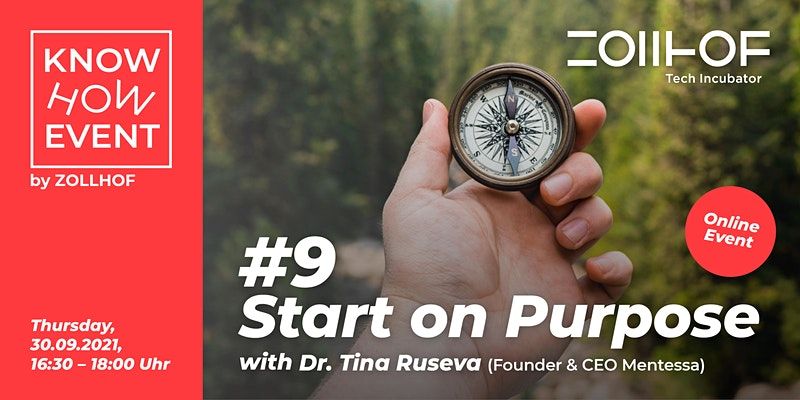 The speaker Dr. Tina Ruseva will take you on her personal journey as a tech entrepreneur and use it as a roadmap of the history of software, technology entrepreneurship, and business. You will learn the key lessons of successful entrepreneurship, what makes a leader, and how to nurture your own - especially in the difficult times while building a company. 

Speaker
Dr. Tina Ruseva is founder and CEO of Mentessa (a community platform for agile collaboration), speaker and initiator of the decentralized Big & Growing New Work Festival and an expert advisor to the European Commission (European Innovation Council).
After Tina worked for Microsoft and studied computer science and communications at Ludwig-Maximilians University in Munich, she earned her PhD in Innovation Management at the University of Sofia (Berkeley & Intel Curriculum) and taught entrepreneurship. Further stations included an MBA in Entrepreneurship at TUM Business School and the foundation of her first software start-up GymZap in 2009.
Furthermore, she is a frequent member of the jury in international startup competitions and is actively committed to diversity.
Language: English
Back to events list
arrow
Your contact at Invest in Bavaria

calender Download event as iCal

signup Register here

language Languages

English