Online Nov 03
- Nov 04, 2020
7. Ceramic Network
---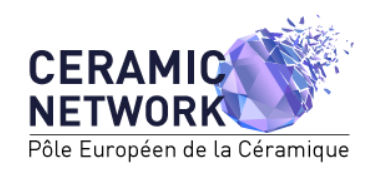 Limoges is considered one of the centres of the ceramics industry and is home to the Pôle Européen de la Céramique (European Ceramics Cluster). Under the auspices of the cluster, the 7th Ceramic Network, an event consisting of a conference and matchmaking, is being organised on 4 and 5 November 2020 with the support of the Enterprise Europe Network and the New Materials Cluster at Bayern Innovativ. Use this opportunity to network, find partners for your projects and discover innovations for industrial and technical applications for ceramics.
Themen:
Health
Electronics & photonics
Environment & housing
Energy & transport
Luxury & creation
Due to the Corona crisis, the event can be attended both online and on site in Limoges.
You can find more information on the Bayern Innovativ and French Ceramics Cluster website. For the latter there is also an overview of the programme.
You can register for the event here.
Your point of contact:
Philipp Gleißner
Phone: +49 89 24210 7504
Back to events list
arrow
calender Download event as iCal

language Languages