Estenfeld Jan 18, 2018
5th Mainfranken health symposium
---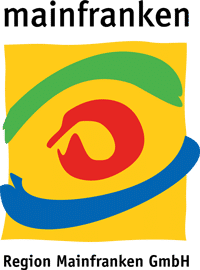 Digitalisation and telemedicine hold enormous potential for a better quality of life and good health care, especially in rural areas: on the one hand there's the high quality of care, participation in medical progress and last but not least patient autonomy, on the other hand the secure handling of extremely sensitive health data presents stakeholders with major challenges.
The 5th Mainfranken health symposium provides information about future opportunities and a dialogue with representatives from science, business, healthcare and regional policymakers.
Agenda:


2.00 p.m.: Welcome and opening remarks
District Administrator Thomas Bold, political spokesperson for the specialist health forum
Ruth Nowak, Ministerial Director of the Bavarian Ministry of Health
2.30 p.m.: Digitalisation in the health sector: opportunities and challenges
Prof. Dr. Christoph Reiners, scientific spokesperson at ZD.B, a platform for digital medicine/health
3.00 p.m.: Telemedicine in practice:
digital communication in the GO IN doctors' network
Prof. Dr. Siegfried Jedamzik, CEO of Bayerische TelemedAllianz
Data privacy and security in the telemedicine network – a practical experience report
Dr. Asarnusch Rashid, CEO of the Zentrum für Telemedizin, Bad Kissingen

4.00 p.m. Innovations give a competitive edge – discussion with Mainfranken experts:
Ruth Nowak, Bavarian Ministry of Health
Oliver Jörg, Member of the Bavarian Parliament
Prof. Dr. Georg Ertl, University Hospital of Würzburg
Dr. Christian Pfeiffer, KVB Unterfranken
Dr. Tobias Müller, Rhön-Klinikum AG, Bad Neustadt
Achim Schülke, ERT GmbH, Estenfeld
Gerald Brandt, Hypophosphatasie Deutschland e.V.
Event venue:
ERT – eResearchTechnology GmbH
Sieboldstraße 3
97230 Estenfeld
You can find more information in the programme flyer.
Back to events list
arrow
calender Download event as iCal

language Languages