Augsburg Apr 13, 2016
5th Congress for Technology Transfer
---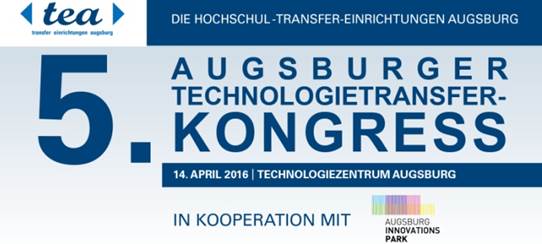 On April 14th 2016 the Congress for Technology Transfer will take place in Augsburg for the fifth time. The theme of this year`s congress is "Industry 4.0". During the event participants will have the chance to discuss this topic in greater detail with experts from the fields of science and industry. The congress will also provide further information on approaches and solutions for diverse issues concerning industry 4.0.
The event will be held in German.
For more information please click here.
Back to events list
arrow
calender Download event as iCal

language Languages