Online Jan 17, 2022
#1 Know-How Event: Mut zur Naivität by ZOLLHOF
---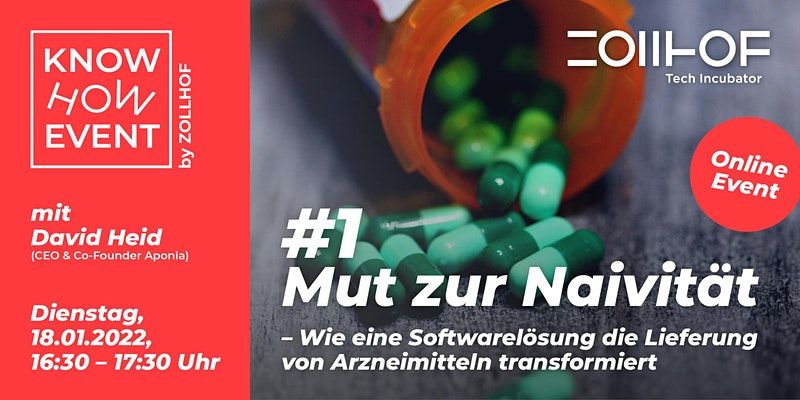 In order to remain competitive, the start-up Aponia offers a software-supported full-service solution for drug delivery. The solution enables pharmacies to open up a new sales channel and deliver medicines to their customers' homes within a short period of time.

In the first Know-How Event 2022 by​​​​​​​ ZOLLHOF David Heid talks about Aponia's B2B2C business model and the opportunities it offers.

Among other things, David Heid will talk about successes and further plans for the future and report on challenges and learnings, such as being naive sometimes and why this can be helpful.

The event will take place online from 4.30pm - 5.30pm in German.
Back to events list
arrow
Your contact at Invest in Bavaria

calender Download event as iCal

signup Register here

language Languages

German