Home

- 

The world of work 4.0 in Bavaria: the state is a pioneer
Labour force
Nov 29, 2019
The world of work 4.0 in Bavaria: the state is a pioneer
Digitisation has been making its way into all areas of life for several years now. Whether it's at home, on the way to the next appointment or at work, we collect and process large amounts of data everywhere today. This change is particularly reflected in the working culture. Keywords are improved communication techniques for allocating tasks, optimal utilisation of human resources, the digitisation of personnel management and changes in areas such as accounting.
Thanks to a wide variety of companies in the sector and innovative hubs, Bavaria is now one of the pioneers in the world of work 4.0. We present the most important companies, initiatives and events on the topic.

What the world of work 4.0 in Bavaria makes possible

It's not just in Bavaria that managers and employees are benefiting from developments in the world of work 4.0. Flexible working hours or the offer to work from home have been booming across all industries in recent years. Flexibility and the "New Work" concept are the keywords, not only when it comes to office locations such as the popular co-working spaces in Bavaria.
Another area that digitisation and world of work 4.0 is significantly changing, not only in Bavaria, is the recruiting of new employees. Relocation services make it easier for new employees to find accommodation in Bavaria.
From start-ups to long-established companies, almost every employer today makes use of these new possibilities and concepts or at least is looking for solutions to prepare their company for further developments in the long term.

Start-ups from Bavaria are revolutionising the world of work

A wide variety of companies with a focus on the world of work 4.0 have formed in Bavaria in recent years. These include:
• Personio, which offers all-in-one software for personnel management, pay-roll and recruiting. The company received financing of EUR 40 million in January this year.
• KiwiHR offers a cloud-based human resources optimisation.
• TalentCube, who want to optimise application processes in companies and make video applications focusing on personal skills the standard.
In addition, the French platform MALT settled in Bavaria just this summer, making it possible to find the right freelancer with just a few clicks. The effects are already visible today, especially for the digitisation of personnel management.

State government specifically promotes world of work 4.0 in Bavaria

The Zentrum für Digitalisierung Bayern, or ZD.B for short, set up by the Bavarian government has provided an opportunity for social exchange on the subject with its "World of Work 4.0" platform. The aim is to facilitate a productive and stimulating dialogue between researchers and economists. Concrete solutions should be expediently promoted as a result.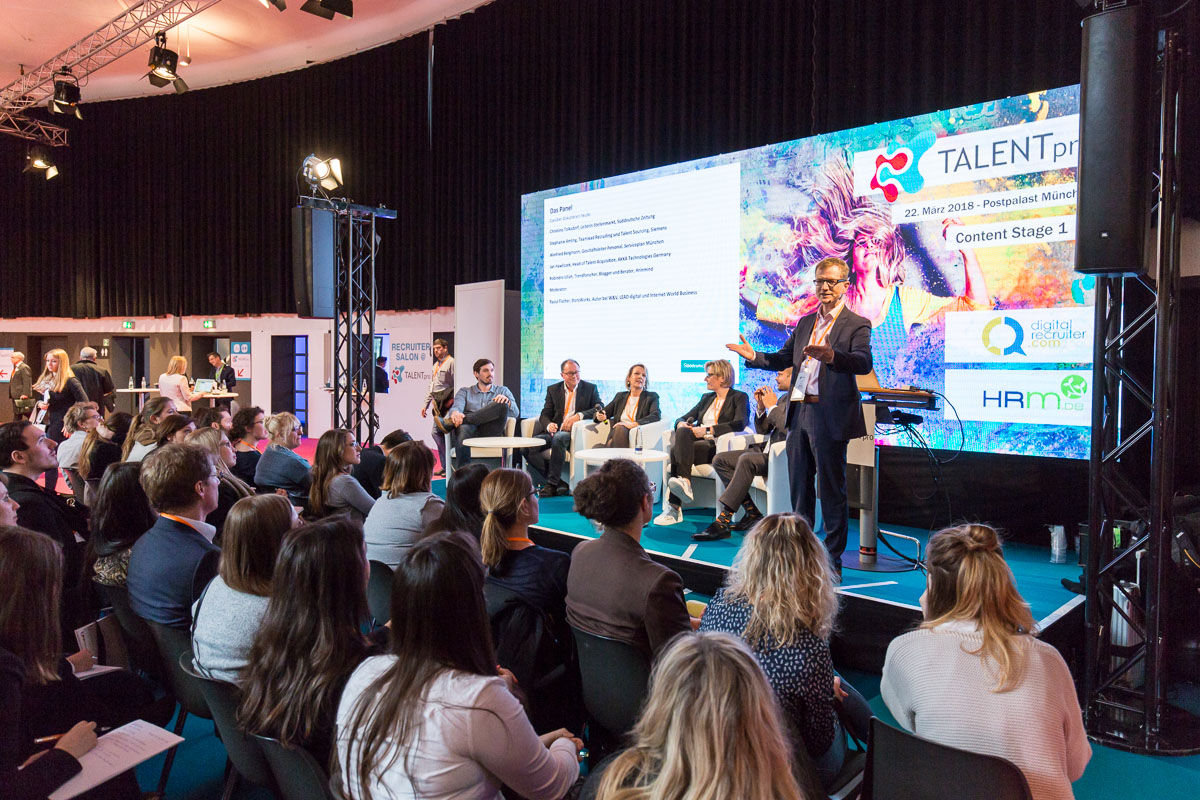 The annual HR trade fair TALENT pro in Munich (Source: TALENT pro)
Numerous events on the subject in Bavaria

It is not only forward-looking companies and programs that strengthen Bavaria's leading position in the world of work 4.0. All innovations relating to digitisation and its effects on our labour market are regularly highlighted from different angles at a wide variety of trade fairs and conferences:
the Big & Growing New Work Festival , held for the first time this year, is dedicated to the challenges and opportunities of the world of work 4.0 for eight days.
TALENT pro in Munich deals with the topics career planning, recruiting, talent and employer branding. herCAREER, on the other hand, is aimed specifically at the challenges facing women in the new world of work. Expat in the City-Konferenz highlights the possibilities of the world of work 4.0 in Bavaria in various presentations.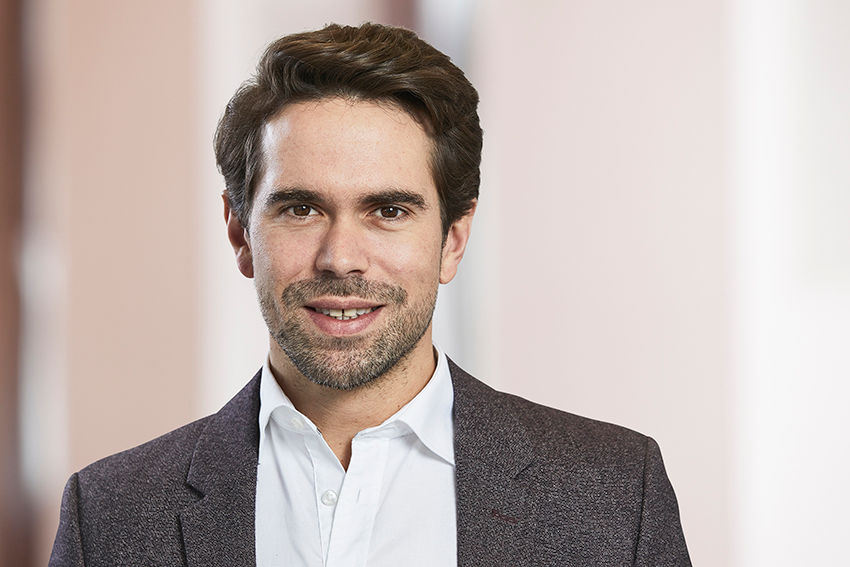 by Julian Hechler
Marketing & Communication