Home

- 

Tech corporations in Bavaria – global players alongside Bavarian companies
Tech corporations in Bavaria – global players alongside Bavarian companies
Bavaria stands out as an attractive business location that is one of Germany's leaders in the technology sector. Companies, universities and research institutions are working on innovative technologies and paving the way for cooperation in cross-industry innovation. This is why, in addition to start-ups, more and more international tech companies are being attracted to Bavaria. Which companies are based in Bavaria and how do they affect local developments? Find out more here!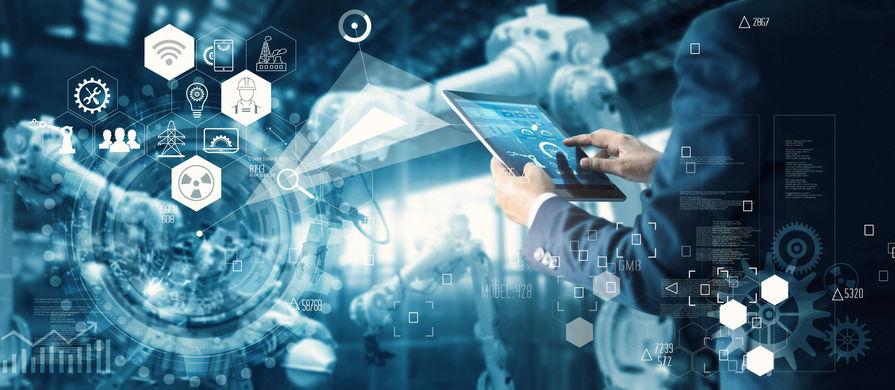 Bavarian tech companies benefit from their location

Companies from various sectors shape Bavaria's economy with innovations from diverse specialist areas. In Bavaria's industry, there are also many points of contact between groups with different focuses – the resulting cross-industry innovations bundle interdisciplinary expertise and generate disruptive ideas. This phenomenon is found to a great extent in tech companies. This results in a kind of snowball effect that really drives technological developments strongly.

The state capital of Munich is a good example of this. Many big names in the tech industry opened branches here. This attracts smaller and medium-sized companies that want to benefit from the influence of Google, for example. So the greater Munich area developed into a location for IT, microelectronics and high-tech, which is unofficially referred to as Isar Valley in reference to Silicon Valley. The Technical University of Munich (TUM) sees the Bavarian capital as the most important IT location in the whole of Germany. Tech companies in Munich benefit from an elaborate network with large international corporations such as Apple, Huawei, IBM or Microsoft.
Siemens got the ball rolling

Siemens has been based in Munich since 1949. In the 1950s, the company began its expansion into the computer and semiconductor industry. As one of the largest employers and clients in Germany, the tech company has made a considerable contribution to Bavaria's technology focus. Today, Bavaria has an extensive network of tech companies and actively supports the promotion of new start-ups in this field. Furthermore, Bavaria pursues an active technology policy with the Hightech Agenda Bayern, which promotes research into promising technologies such as artificial intelligence and supertech.

Infineon focuses on sustainable solutions

In 1999, Siemens spun off its semiconductor production operations to form Infineon Technologies AG. The location in Regensburg (Upper Palatinate) is an innovation factory and high-tech production site in one: it is the only site in the world with development and production facilities for both chip and housing technology. Semiconductor and system solutions for energy efficiency, mobility and safety are geared to the focus topics of today.

IBM and the supercomputer Watson

The American software giant IBM relocated its research centre for the Internet of Things (IoT) to Schwabing in Munich in 2016. The reason for this can be found when looking at the attractive location factors: "Universities, research and development institutions, and this is where the best talent and creative minds are," said Martina Koederitz, former CEO of IBM Germany. The supercomputer Watson, located at the IBM Watson Center in Munich, is also used for further research into artificial intelligence.
Kontron, an international supplier of embedded computer technology (ECT)

Kontron from Augsburg (Swabia) offers secure solutions in the areas of Internet of Things and Industrie 4.0 through a portfolio of hardware, middleware and services. With its products based on reliable embedded technologies, Kontron enables innovative applications across industries. Customers benefit from the longevity of the products and a fast time to market. The company is particularly interested in the possibilities of artificial intelligence and embedded motherboards in healthcare and medicine.

REHAU conducts research into sustainable mobility

REHAU is regarded as one of the leading processors of plastics and polymer solutions in the fields of energy efficiency, renewable energies, future mobility and living. Its head office in Rehau (Upper Franconia) is responsible, among other things, for the development of a modular battery concept for electric vehicles.

IT solutions from DATEV

DATEV plays a particularly major role when it comes to finance. The company from Nuremberg (Middle Franconia) offers software solutions for tax consultants, auditors and lawyers. In the spirit of Bavarian digitalisation, DATEV simplifies bureaucratic processes with a digital alternative.

VINTIN facilitates digitisation

Following the digitisation policy, VINTIN from Sennfeld (Lower Franconia) combines all the necessary competences for the successful digital transformation of companies, organisations and public institutions. VINTIN prepares its customers for a digital future and helps them gain a competitive edge.

The right location is the key to success

International tech corporations are setting up a branch office in Bavaria more and more frequently. As a result, they benefit from a location that contributes significantly to their success. The location search in Bavaria offers many possibilities – we at Invest in Bavaria would be happy to help you find the perfect company location in Bavaria for you. Our service is free of charge and ranges from general information on setting up a business to concrete advice and assistance with implementation.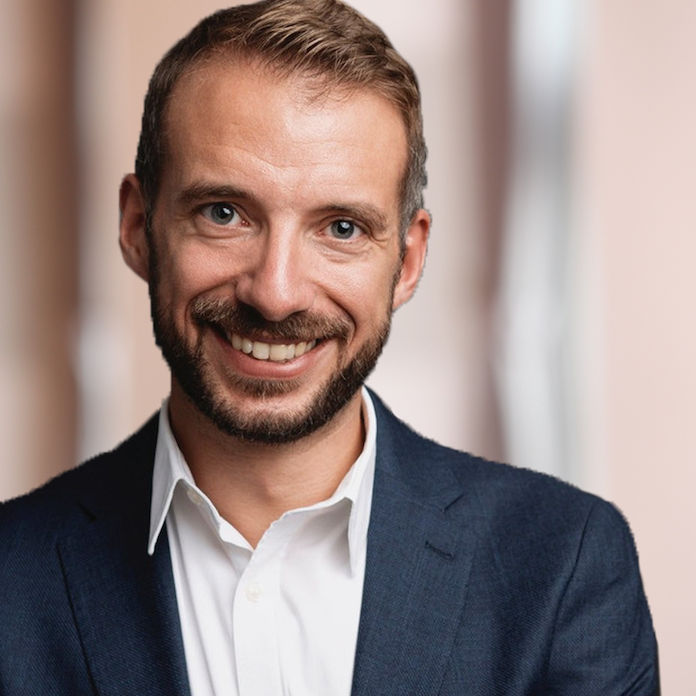 by Andreas Fischer
Investor Services Mobility