Home

- 

Start-up competitions in Bavaria in 2020
Start-up competitions in Bavaria in 2020
Founding and building a company is a great challenge. A lot of courage and expertise is required, after all, having your own business means a lot of responsibility. To promote the establishment of new and innovative companies, numerous start-up competitions will be held in Bavaria again in 2020.
No matter where you are, BayStartUP is nearby

BayStartUP organises several Bavarian start-up competitions every year, in 2020 too: The four Bavarian business plan competitions for Swabia, Munich, Northern Bavaria and ideenReich take place at the same time in different regions in Bavaria and have the same structure. In the first phase, start-ups submit their business plans or pitch decks, before the second and third phases focus on specific financial plans and market entry. The special feature: At the end of a phase, the results are zeroed, which means that all entrants can win again. The competitions last until the end of the year and then one overall winner is chosen. This winner will then also receive a monetary prize. What does benefit all entrants without exception though, is the support from experts: BayStartUP helps the applicants in every phase of the competition by providing feedback again and again: As a result, the founders learn first-hand and in a practical way what is important for a business plan, a market analysis or a liquidity plan.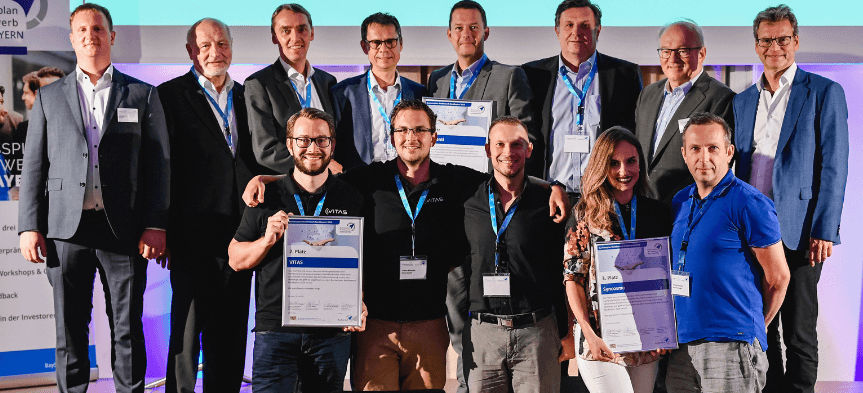 The winners of the BayStartUP Business plan competition Northern Bavaria 2019 ©BayStartUP
Bavaria itself also awards prizes for entrepreneurship: Innovationspreis Bayern

The Innovationspreis Bayern as been awarded every two years by the Bavarian Ministry of Economic Affairs together with the Association of Bavarian Chambers of Crafts sowie dem Bavarian Association of Chambers of Commerce and Industry since 2012. The focus here is on Bavarian companies whose innovative products, processes, services or technologies have either already established themselves on the market or are well on the way to doing so. Three main prizes and up to four special prizes will be awarded, all of which are honorary prizes, i.e. they are not endowed and not associated with any prize money.

Numerous competitions and opportunities in Bavaria

Regardless of the industry or phase of growth, Bavaria has the right competition for almost every start-up. Entering this kind of competition motivates entrepreneurs and employees, creates solidarity and, at best, a sense of achievement and great publicity. We have listed the most important competitions that will be held in Bavaria in 2020. For some of them, the application phase has not even started yet, so there is still plenty of time to further develop your own business idea:
Innovationspreis Bayern: honorary prize for innovations from Bavaria (application deadline 3 April 2020)

Strascheg Award from Munich University of Applied Sciences: Innovative business ideas from courses, the study period or research and practice (application deadline 31 July 2020)

"5-Euro-Business" competition: : To develop and implement a business idea with 5 euros starting capital (application deadline tba.)

MEGGLE Start-up Prize: : Promotion of young companies and founders (application deadline tba.)

Plan B start-up competition: bio-based start-ups in Bavaria (application deadline tba.)

HOCHSPRUNG Award: Prize from the Entrepreneurship Network of Bavarian Universities (application deadline tba.)

Paulaner Salvator Prize: Social ideas, which are evaluated on the basis of their social benefit, effectiveness, feasibility, longevity, efficiency and creativity (application deadline tba.)

IHK-Gründerpreis Mittelfranken: Awards successful, young companies from Middle Franconia (application deadline tba.)

Gründerpreis Ingolstadt: Supports innovative teams and individuals from the Ingolstadt region.

MUNICH business plan competition from BayStartUP: awards local start-ups in three phases based on their business plans: Phase 1: from the idea to the business model. Phase 2: from the model to the market. Phase 3: from the model to the financial plan (application deadline phase 2, 17 March 2020. Application deadline phase 3: tba)

NORTHERN BAVARIA business plan competition from BayStartUP: awards local start-ups in three phases based on their business plans: Phase 1: from the idea to the business model. Phase 2: from the model to the market. Phase 3: from the model to the financial plan (application deadline phase 2, 17 March 2020. Application deadline phase 3: tba)

IDEENREICH business plan competition from BayStartUP: awards local start-ups in three phases based on their business plans: Phase 1: from the idea to the business model. Phase 2: from the model to the market. Phase 3: from the model to the financial plan (application deadline phase 2, 17 March 2020. Application deadline phase 3: tba)

SWABIA business plan competition from BayStartUP: awards local start-ups in three phases based on their business plans: Phase 1: from the idea to the business model. Phase 2: from the model to the market. Phase 3: from the model to the financial plan (application deadline phase 2, 17 March 2020. Application deadline phase 3: tba)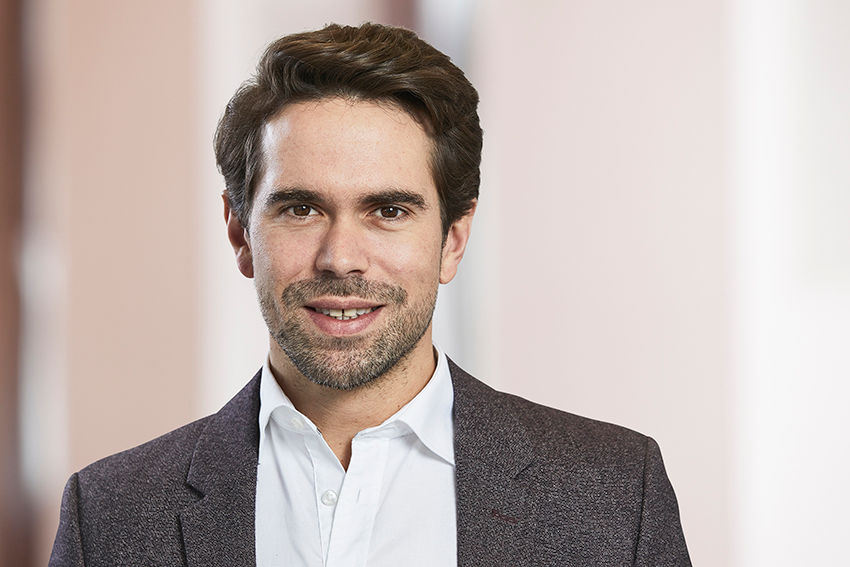 by Julian Hechler
Marketing & Communication