Home

- 

Schalom and Servus: Exciting Bavarian-Israeli collaborations in 2021
Bavarian representatives
Feb 18, 2022
Schalom and Servus: Exciting Bavarian-Israeli collaborations in 2021
Bavaria and Israel are linked by a long-standing close economic and cultural partnership. This cooperation was strengthened again by the opening of Bavaria's Office for Economy, Science, Technology, Education and Youth Exchange in Tel Aviv in December 2017. What are the current economic developments? We take a look at some of the Bavarian-Israeli collaborations in the last year.
The Israeli high-tech industry has been experiencing a rapid growth spurt since the beginning of 2020 – despite the pandemic. In 2021 alone, over 25 billion US dollars in investment capital flowed into Israeli companies and 33 new so-called unicorns were created, start-ups valued at more than one billion US dollars. An impressive number for a country with just 9 million inhabitants.

Many innovative Israeli high-tech start-ups used the investments to drive their expansion on the European market. Germany remains one of the most important target markets and Bavaria, in particular, has been able to position itself as an attractive B2B location. In 2021, there were new collaborations between companies from Israel and Bavaria in a wide variety of sectors, with the type of partnerships also being diverse. Israeli companies are often looking for new customers, and at the same time the Bavarian economy is interested in new innovations from Israel. Or Israeli partners want to use the production expertise in Bavaria to launch their products on the market faster. This creates synergies, especially between Israeli start-ups and large Bavarian corporations.

Collaboration in many sectors: selected highlights from 2021

Retail: Self-checkout systems are quite common in German supermarkets. But the supermarket chain Netto and the Israeli company Trigo are going one step further and opened the first "completely autonomous" supermarket in the Bavarian capital at the end of 2021.

IAA Mobility 2021: international collaborations

Mobility: This collaboration was announced at IAA Mobility in Munich in 2021: The Bavarian family business SIXT and the Israeli mobility specialist Mobileye a subsidiary of chip giant Intel, are working on a robotic taxi service with self-driving vehicles in Munich. Mobileye premiered the vehicles bearing the logos MoovitAV and SIXT, which are to be produced and used in series in Germany, at IAA Mobility.
© Mobileye/SIXT
Smart City: The company City Transformer (CT) from near Tel Aviv develops modern e-mobility concepts for cities. Since the middle of last year, CT has been having the CT1 e-mobility vehicle, which was first presented at IAA Mobility 2021, manufactured at Roding-Automobile near Regensburg.
"City Transformer (CT) found Roding Automobile (RA) as an excellent partner for the development of unique new concepts and platform. RA as a Bavarian company has the ability to react fast and be highly responsive to react fast and be highly responsive to CT's new mobility solution requirements." – Lior Bakshi, VP of Production at City Transformers
From FoodTech to InsurTech

Foodtech: The Israeli FoodTech start-up Aleph Farms produces meat in the lab and signed a development partnership with Wacker Chemie from Munich in December. Both companies are working to increase the production of so-called culture medium proteins, which promote cell growth and are the main cost in the production of synthetic meat: the collaboration therefore has the potential to massively reduce the price of cultured meat and make it more attractive to the mass market.

InsurTech: One of the leading insurance companies in Israel,Midgal Insurance, has been an official member of the InsurTech Hub Munich (ITHM) since November 2021. This strengthens the ITHM's international presence and makes Migdal part of one of the most important European InsurTech hubs.

We are very proud that we have gained a new international key-player as a community partner for our platform. With Migdal's know-how on digitalization, innovation expertise and long-lasting industry experience we are now able to set our ITHM platform on the next level of internationalization. This is important as our entire community will benefit from the opportunity to exchange across different global markets and other leading innovation ecosystem such as Israel" – Christian Gnam, CEO InsurTech Hub Munich

IoT: The Israeli 3D printing company Nanodimension and the traditional Bavarian company Hensoldt have founded the joint venture J.A.M.E.S. J.A.M.E.S is aimed at international electronics designers and offers a platform for the creation of AME designs and the development of new products. The aim is to promote the development of 3D-printed electronic components. Ten new jobs will be created at the new location in Taufkirchen, Bavaria, and further expansion is planned.

Bavaria's office in Israel and the Invest in Bavaria team wish all companies every success with their projects and remain available as contacts for Israeli and Bavarian companies interested in matchmaking and expansion into the respective markets.
Are you interested in Bavaria as a location for your company and would like to gain a foothold in the German MedTech market? Then register now free of charge for our workshop series "Make it in Bavaria - How to enter the Digital Health market" in cooperation with the Israel Office of the Free State of Bavaria on 1, 8 and 15 March 2022. You can find more information here.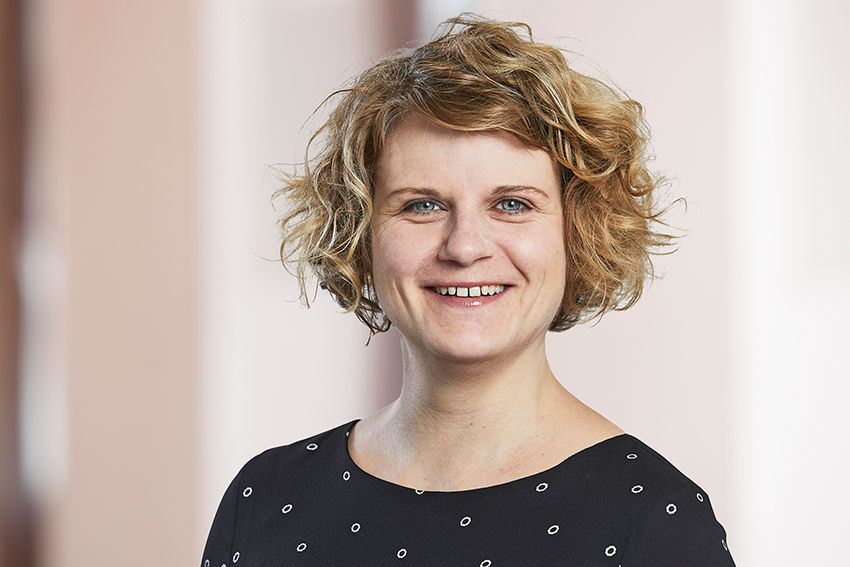 by Susanne Schierok
Head of Investor Services (acting)