Home

- 

On the road by bike – cycling holidays in Bavaria
On the road by bike – cycling holidays in Bavaria
Because of the corona crisis and the complications that come with travelling, many planned holidays are being cancelled. As a response, people are once more looking closer at what there is to explore in their own surroundings. Regional sights are usually just a car ride away – many prefer grabbing their bikes to get there. Bavaria in particular is considered an attractive place for a cycling holiday, which is why the state is expanding what it offers.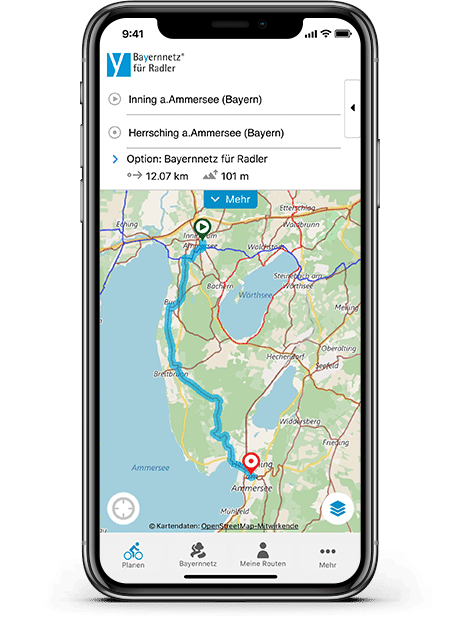 Cycling is very popular in Bavaria

The Allgemeine Deutsche Fahrrad-Club e.V. voted Bavaria the most popular region for cycling holidays in Germany for the ninth time in succession in 2020. Year after year, tourists and locals alike enjoy the popular cycle paths in Bavaria, which inspire cyclists of all ages with their clear signage and family friendliness. These include, for example, the Romantic Road from Würzburg to Füssen, which leaves Bavaria via Baden-Württemberg and returns to state near Rothenburg ob der Tauber in Central Franconia. As Germany's oldest and most popular holiday route, it combines history, art and culture.

The State of Bavaria is aware of the growing popularity of cycling holidays in Bavaria. Minister of Economic Affairs and Tourism Hubert Aiwanger commented on the developments in a press release on 27 August 2020:
"Bavaria is also the number one holiday destination for cycling tourists in Germany. This was already the case before corona, but the pandemic has further strengthened this travel behaviour and with it the trend towards holidays, weekend trips or day trips at home and by bike..."
This is why the Bavarian State Ministries of Economic Affairs, Regional Development and Energy as well as for Commuters, Locals and Tourists developed the Bayernnetz für Radler. The approximately 125 cycle paths in Bavaria measure a total distance of more than 9,000 kilometres with varying lengths and difficulties. The network offers a wide range of information on cycling tours in Bavaria:
In addition to the route planner, the Bayernnetz für Radler offers a lot of information about the routes, including:

Elevation profiles
Route description
Nearby sights
Links to public transport

Cycling through Bavaria – experience Bavaria's many different aspects yourself

If you want to explore the whole region, you can plan a bike tour through Bavaria lasting several days. The routes can be arranged personally to suit you. In addition, the cycling network in Bavaria is extremely well connected, so that cyclists can switch to other routes at some junctions if necessary. If you want to park your bike and take a break, you can recharge your batteries in restaurants or hotels with delicious local food. While some routes can be covered in an hour, others offer a cycle tour over several days. So a cycling holiday in Bavaria scores with an impressive overall picture:

big cities, small traditional villages, green landscapes and old forests
The Isar-Radweg , for example, leads along the river that gives it its name through Upper and Lower Bavaria. It presents both mountainous landscapes as well as the Bavarian capital Munich, which offers a variety of sights.
Anyone who has always wanted to see the idyllic Chiemsee for themselves rather than the lively cities can cycle along the Salinen-Radweg or the Bodensee-Königssee-Radweg and enjoy a fantastic atmosphere.
This cycle path in Bavaria also leads to Swabia and has a link to the Allgäu Radweg, where the Bavarian Alpine foothills await enthusiastic cyclists with impressive mountains and fantastic landscapes.
If the cycling trip in Bavaria should rather remain close to rivers, then the MainRadweg leads through Lower and Upper Franconia along the Main through peaceful regions past vineyards in the northern area of Bavaria.
The German section of the Donau-Radweg, which leads over several stages through the beautiful Danube valley from Neu-Ulm in Swabia to Ingolstadt in Upper Bavaria and Regensburg in Upper Palatinate, is also based on a river, but is much more extensive.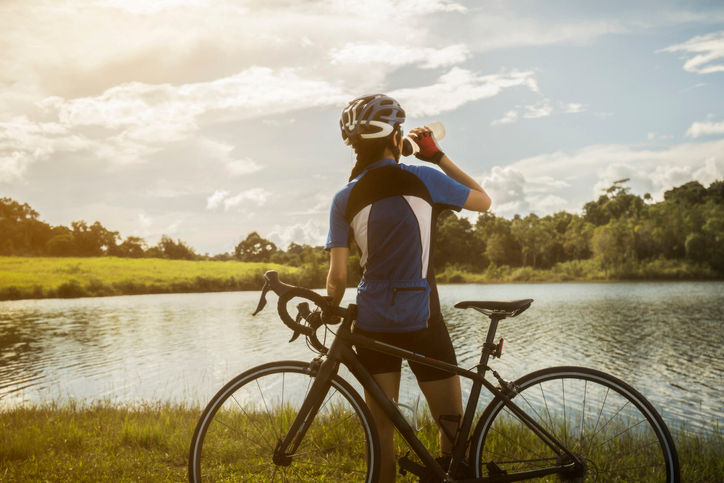 Adventures not far from home

Covid-19 is making heavily frequented holiday destinations less attractive. Which is precisely why the trend of cycling holidays in Bavaria is enjoying growing popularity. Following the temporary curfew, many people are looking for exercise and variety. This is exactly where Bavaria offers various possibilities for an unforgettable trip with its multitude of cycle paths. Sporting activity also has a positive effect on health. If you don't want to miss out on this, the best thing is to jump into the saddle now and experience it first hand!