Home

- 

New investments for start-ups in Bavaria: a successful start to 2021
Artificial Intelligence
Feb 26, 2021
New investments for start-ups in Bavaria: a successful start to 2021
Bavarian start-ups did not let up and managed to secure themselves funding with their innovative business models also at the turn of the year. As a result, the fourth quarter in 2020 was also marked by interesting investments – a propensity to invest that is spilling over into the first quarter of the new year. We'd like to present a few of the latest financing to you in this Investment News from Bavaria.
Successful start to 2021 with a new unicorn

The new year is off to a promising start for the start-up world as Bavaria welcomes a new business unicorn. After successfully completing a fourth round of funding, Personio's market valuation has climbed to over USD 1 billion, making it Europe's most valuable HR company.
Personio: The start-up develops a comprehensive HR software for small and medium-sized companies that makes personnel processes simpler and more efficient

Investment: USD 125 million
Investors: Index Ventures, Meritech Capital, Accel, Lightspeed Venture Partners, Northzone, Global Founders Capital, Picus Capital
The last stretch of 2020: major steps towards the digital future

In addition to the good news from the new year, there were also many other companies from the digital environment whose development is supported by investors. Tapping into the growing demands for digitalisation, the following start-ups made particularly great impressions:
CereGate: The CereGate team is working on a software platform that combines neuromodulation with computer/brain interfaces.

Investment: undisclosed sum
Investors: Heal Capital, High-Tech Gründerfonds (HTGF), TruVenturo
Presize: The algorithm developed by the start-up uses artificial intelligence to find the perfect size for clothes when shopping online.

Investment: EUR 2 million
Investors: Maschmeyer Group, Plug & Play, former CEO of Hermès Christina Rosenberg
viMUM: The eHealth start-up has developed an online platform for pregnant women to digitally prepare for childbirth through courses and personalised advice.

Investment: seven-figure sum
Investors: BayBg, several angel investors
Bavaria's diversified corporate portfolio

Start-ups from a wide range of sectors were able to grow through investments in Bavaria, especially towards the end of last year. The founders' innovative business models won over a large number of investors in the fourth quarter of 2020:

• CatalYm: The biotech company is working on a special form of cancer treatment and received EUR 50 million in the second financing round led by Vesalius Biocapital III..
• KINEXON: Develops real-time location technology for more effective use of the Internet of Things (IoT) and received over EUR 15 million from the European Investment Bank (EIB).
• Myra Security: A cybersecurity company that received an eight-figure sum from Round2capital and partners.
• All3DP: A 3D printing platform that received over two million euros from existing investors such as High-Tech Gründerfonds (HTGF) and Bayern Kapital.
• ChargeX: The company develops smart, modular charging systems for electric vehicles and raised EUR 1 million through crowdfunding.
• Isar Aerospace: This start-up is building a micro satellite launcher and was able to get EUR 75 million in the Series B funding round from investors like Lakestar and HV Capital.
• IDnow: The company was able to win EUR 15 million from the EIB with its digital identity verification platform. Co-founder Felix Hass also co-hosts Bits&Pretzels [https://www.bitsandpretzels.com/].
• Sono Motors: In addition to existing investors, the electric car start-up was able to attract Felunic Vermögensverwaltung as a partner with funding of EUR 45 million.
• Konux: The IoT start-up raised EUR 66 million in its Series C funding round led by Sanno Capital.
• Ryte: Ryte, a SaaS company, has closed a EUR 6.5 million funding round from Octopus Investments. One of the co-founders of Ryte (formerly OnPage.org), Andy Bruckschloegl, co-hosts Bits&Pretzels [https://www.bitsandpretzels.com/].
• 4.screen: 4.screen is developing a platform that digitally connects vehicles in real time with stores on their route. The start-up was able to close its first round of financing with an undisclosed sum, attracting, among others, the former CEO of VW, Matthias Müller, as an investor.
• DcubeD: The space industry start-up won over the HGTF and Interlink and was awarded an undisclosed sum for its solutions for small satellites.
• Ridebee: The mobility start-up was able to win a six-figure sum with its platform for carpooling at the workplace. Axel Springer and Porsche (APX) and other business angels are known to have invested in the company.
Start-ups continue to benefit from new investments in Bavaria

Our new investment ticket from Bavaria shows once again that founders in the Free State find the best conditions for solid growth and can be successful in the long term as a result. Do you also want to profit from the advantages Bavaria has to offer? Then get in touch with us and apply for the Ois Easy Start-up Package from Invest in Bavaria, BayStartUP and Gründerland Bayern. We support foreign start-ups step by step in entering the German and European markets. Because as it turns out, innovative companies can find success for themselves here and grow into unicorns, even in complicated times.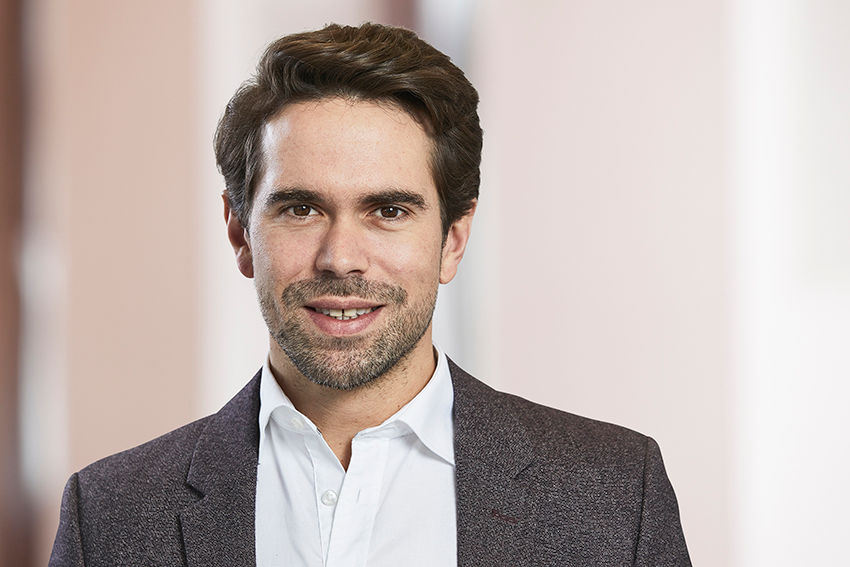 by Julian Hechler
Marketing & Communication