Home

- 

Mad business ideas – how innovative Bavaria's entrepreneurs are
Research & development
Oct 08, 2019
Mad business ideas – how innovative Bavaria's entrepreneurs are
Bavaria is very popular with start-ups and companies. With so many enterprises in Bavaria, a few unusual business ideas are of course inevitable. Here we present five extraordinary enterprises, which were founded in Bavaria and have grown here.
The mad ice cream maker: cold indulgence for fans of all flavours

German TV programmes and countless newspaper articles have already reported on Matthias Münz. Which is why this entrepreneur from Bavaria must be mentioned in a list of mad business ideas. Münz opened his first ice cream parlour directly behind the renowned Ludwig-Maximilians-Universität in Munich in 2012. The third one already followed in 2018. What the self-proclaimed "mad ice cream maker" does differently to others in his ice cream parlour: the ice cream. Nowhere else in the world can you find varieties like these:
Pizza
Weißwurst veal sausage
Chicken
Beer
Algae
Salmon
Leberkäse meat loaf
Käsespätzle noodles

The world's smallest hydropower plant comes from Bavaria
The company Blue Freedom, founded as Aquakin in 2013, collected almost 200,000 US dollars on Kickstarter. Aquakin has been developing and producing the world's smallest and lightest hydroelectric power plant under the name "Blue Freedom" since 2013. The mad business idea from Bavaria fits in every backpack and the product is ready to use from a water depth of 20 centimetres. You can purchase the Blue Freedom Portable for EUR 299 on the start-up's website. Other small power plants are called Tube, Vortex and Kinetic. However, they are not intended for private use but are aimed at municipalities that want to produce environmentally-friendly electricity. As the large number of the press reports shows, Blue Freedom is particularly successful abroad so far.
audEERING: the car shows how you feel
audEERING is also pursuing an unusual approach. The company founded in Gilching near Munich in 2012 develops software that enables various computer systems to recognise a person's mood based on their voice. The lists of customers and possible areas of application for this mad business idea from Bavaria is impressively long: besides applications from the Smart Home and medical segment, even professions such as animal coaches can benefit from it. Dogs don't always bark the same but always different, depending on their mood. In view of such possibilities it is hardly surprising that the customer portfolio at the company, which was a spin-off from the Technical University of Munich (TUM), includes names such as BMW, Mercedes Benz, Deutsche Telekom, GfK, Daimler and Huawei. The company is also involved in research projects, for example in co-operation with a school in Nördlingen or as part of a European-wide study with more than 1000 participants.
Crusta Nova: success with shrimps
High-quality salt-water shrimps from sustainable and environmentally friendly Bavarian farming are the main product from Europe's largest indoor prawn aquaculture plant. Crusta Nova was launched in 2012. The company from Bavaria sells more than 30 tonnes of shrimps per year with a turnover in the millions under the brand name "Good Gamba".
The mad thing about the business idea to farm shrimps in Bavaria is in the complexity of its implementation. Crusta Nova is namely not the first or the second start-up with the idea of shrimp farming in Germany. Many companies have already failed in their implementation. The Bavarian company is in fact the first one to succeed in sustainably farming shrimps in Germany on a large scale and profitably at the same time.

Your doctor knows where you're walking to and how
Portabiles HealthCare Technlologies from Erlangen was founded in 2016. The start-up was able to find plenty of partners right from the start in the middle of the Medical Valley in the European Metropolitan Region of Nuremberg. Since its foundation, the company has developed a sensor that patients can put in their shoe. From there it analyses the wearer's gait pattern precisely. In this way changes in the motion sequence or a disease can be identified early on and substantiated. A patient's risk of falling can be evaluated particularly reliably with this technology. So far the sensor has mainly been used in medical technology, for example with the diagnosis and treatment of Parkinson patients.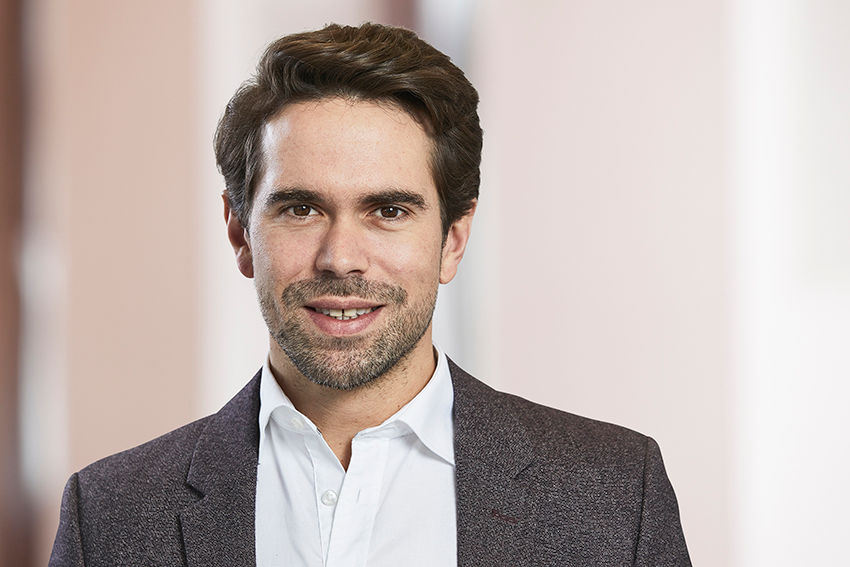 by Julian Hechler
Marketing & Communication