Home

- 

KINOVA – Canadian robotics company opens its first Competence Center in Germany in Langerringen, Bavaria
KINOVA – Canadian robotics company opens its first Competence Center in Germany in Langerringen, Bavaria
We are delighted to welcome one of the global market leaders for innovative robotics technology to Bavaria. The expertise in the assistive sector as well as research and innovation is now being accommodated at its site about 70 kilometres west of Munich. Invest in Bavaria assisted KINOVA with the location process.
The first KINOVA Competence Center for Robotics opened its doors in Langerringen, Bavaria, on 22 March 2019. As a pioneer in the field of innovative robot technology, the Canadian company has had a presence on the German market for three years now. Training courses and product demonstrations for the company's three special areas, among other things, will be held in the Competence Center in future. These include the assistive area as well as research and innovation.

Research teams can test robot technologies on site

Health insurance companies and medical supplies retailers have the opportunity to find out about the robot arms from KINOVA on site. These were designed for people with severely restricted or no mobility. They are disability or mobility aids that will contribute to a better quality of life and more independence. Academic or industrial research teams can also test the company's robot technologies on site.
Our corporate mission is to help people and enable them to achieve the extraordinary beyond their limits. The creation and development of this center are therefore the right step towards getting us even closer to users and further expanding our regionality. Langerringen's proximity to Munich and its international airport as well as the good links to markets in Austria and Switzerland offer us the chance to be successfully represented in Bavaria with all three business areas. Greater Munich is Germany's strongest economic region with many industries, who are our customers and partners, being based here. In addition, our new KINOVA Competence Center offers us the space we need for training, product presentations and meetings to concentrate on personal exchange away from the large hectic city – Tommy Swigart, Managing Director EMEA at KINOVA
The Invest in Bavaria team assisted KINOVA in choosing their location in close coordination with the Bavarian representative office in Quebec. The company was put in touch with local networks, partners and government representatives. We are delighted that KINOVA choose to set up its Competence Center in Bavaria. The Augsburg district and Invest in Bavaria warmly welcome the company to Bavaria and hope its business gets off to a successful start.
From l.t.r.: Konrad Dobler (Mayor of Langerringen); Tommy Swigart (Managing Director EMEA, KINOVA); Susanne Schierok (Invest in Bavaria); Peter Freier (Representative of the Government of Québec in Munich); Keith Blanchet (Global Sales Director, KINOVA)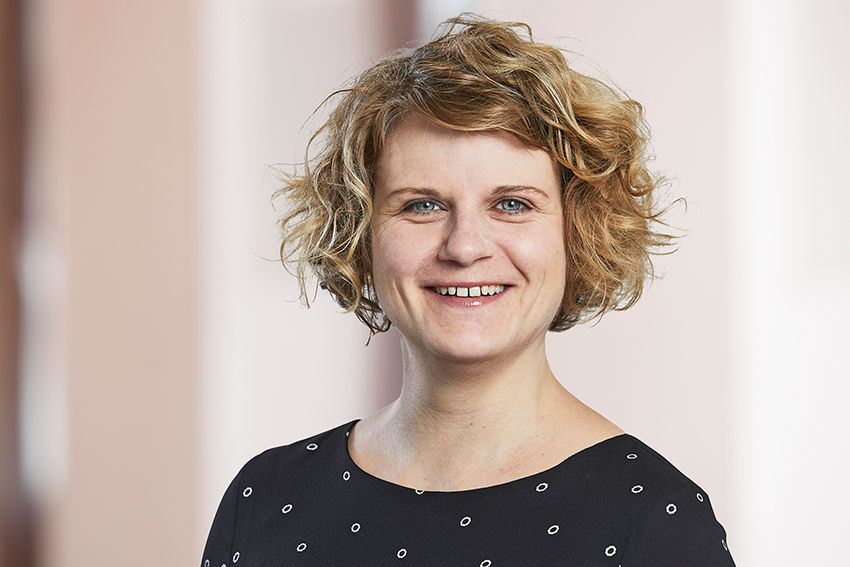 by Susanne Schierok
Head of Investor Services (acting)