Home

- 

French-Bavarian success story: video interview with NEODITECH
Cross Industry
Mar 18, 2021
French-Bavarian success story: video interview with NEODITECH
NEODITECH is a French technology company with head office near the city of Nantes. To tap into the DACH market, the company has established a branch office in Bavaria with the support of Invest in Bavaria. What has been the B2B company's experience at the new location since then? We asked – an interview with Aurélie Sevet, Area Manager DACH at NEODITECH.
The company develops and manufactures manipulation arms for picking up, placing and positioning parts and tools weighing up to 100 kilograms. Thanks to their precision, these cobots are considered an extension of the human arm. They can be equipped with an individually adapted gripper and can be used variably thanks to their modular design. To tap into the DACH market, NEODITECH opened a branch and showroom south of Munich in December 2019.

In an interview with Aurélie Sevet you can find out
the reasons for choosing Bavaria as the new location
what challenges the company learned from during the process
how NEODITECH was supported by from Invest in Bavaria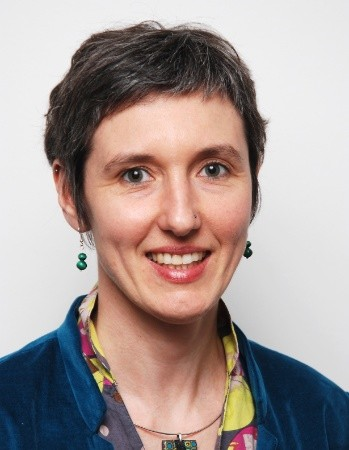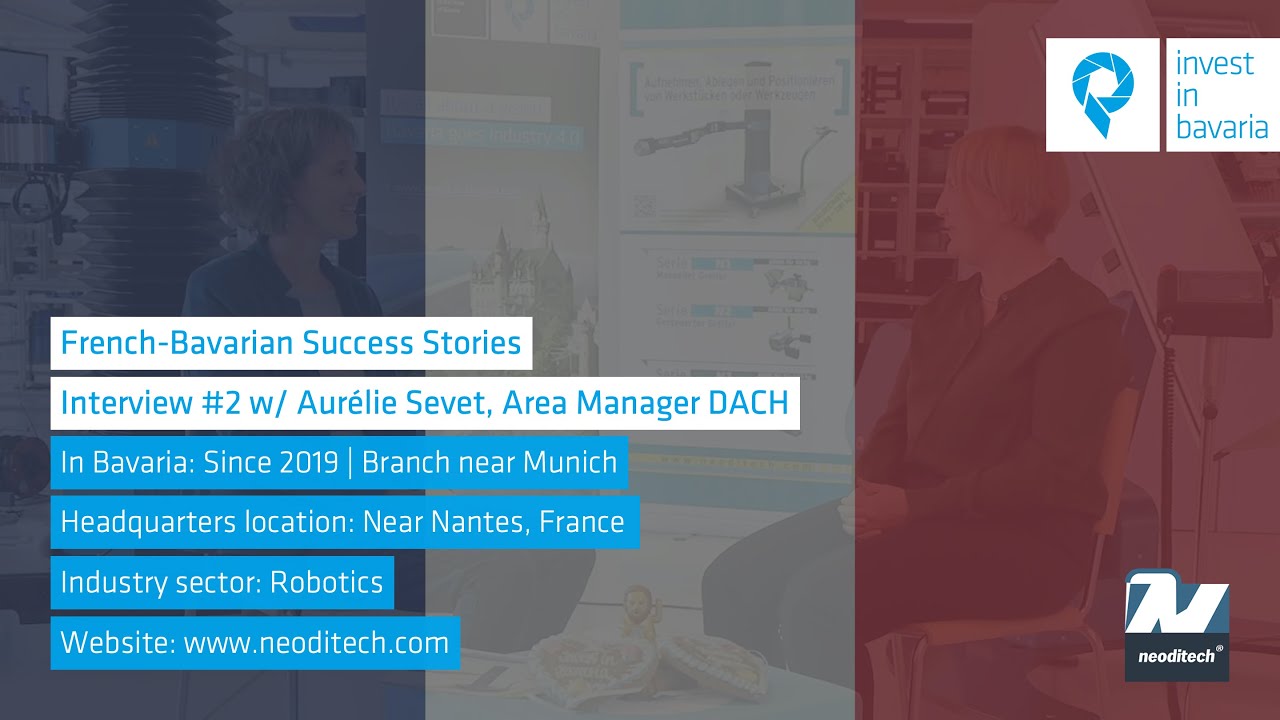 Key learning for your establishment project:
As an industrial location for the industry of the future, Bavaria offers a wide range of business opportunities for high-tech companies.
A registered office and German-speaking employees offer significant advantages in building trusting, long-term business relationships. As former German Chancellor Willy Brandt said: "If I'm selling to you, I speak your language; if I'm buying then you have to speak German."
In Bavaria, there are numerous service providers with international experience who can provide support in the establishment process and often also act as trained bridge builders between two business cultures (e.g. Germany-France).

Invest in Bavaria will gladly support you with information and local contacts as well as with the search for a location. Please feel free to contact us if you would like to establish a subsidiary in Germany.
Company
NEODITECH
Branch
Robotic
In Bavaria since
2019, near Munich
Headquarters
Near Nantes, France
Department represented in Bavaria
Branch
More about
www.neoditech.de
by Eva Apfel
Head of Investor Services (acting)