Home

- 

Five minutes with Ralf Welter, Managing Director of Taiwan Semiconductor (TSC) Europe GmbH
5 minutes with ...
May 02, 2019
Five minutes with Ralf Welter, Managing Director of Taiwan Semiconductor (TSC) Europe GmbH
Whether it's in a Smartphone, coffee machine or the artificial intelligence and electromobility segment – semiconductors are permeating ever more areas of life as a key technology. Taiwan Semiconductor has been familiar with the dynamic development of the electronics industry for 40 years. Founded in Taipei in 1979, the manufacturer of discrete semiconductor components and analogue ICs now employs around 1,800 people worldwide. Being close to the customer always has top priority for the specialist of power management and surge protection applications. The European head office opened in Zorneding near Munich in 2002 to provide its customers with local support. Mr Ralf Welter, Managing Director of Taiwan Semiconductor Europe GmbH (TSC), speaks to us at about managing the Taiwanese subsidiary in the heart of Bavaria.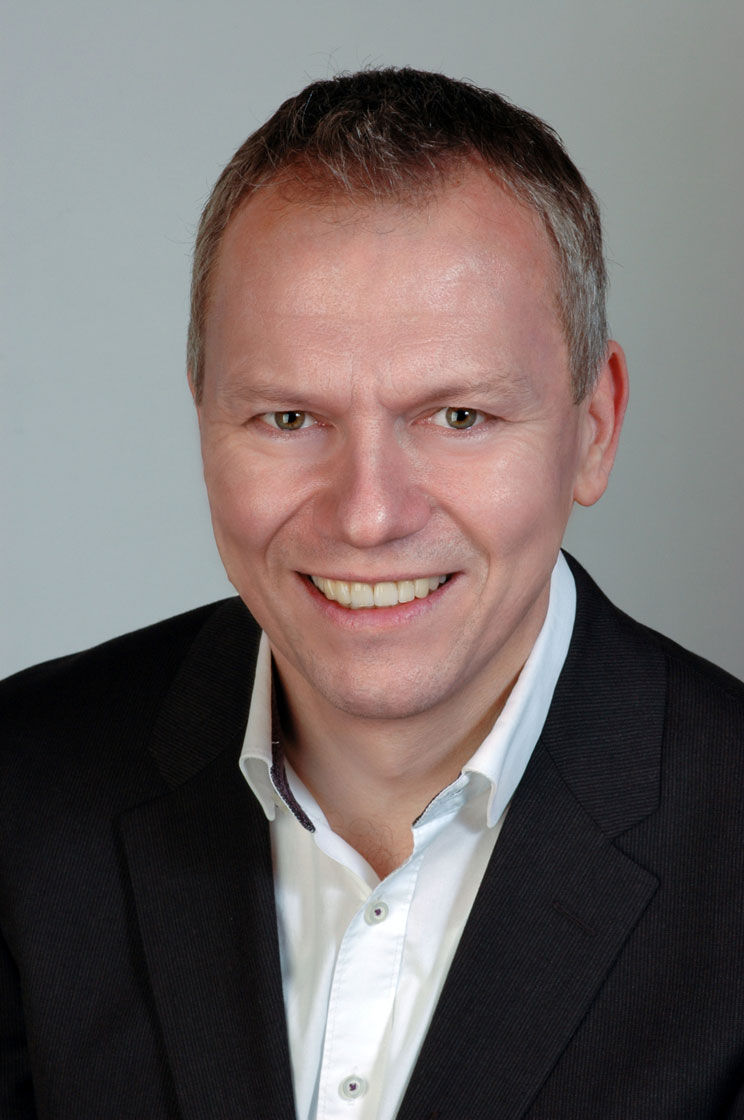 First of all, congratulations to the Taiwanese parent company! It is celebrating its 40th anniversary this year. What do you think is the secret of success for constant growth?

TSC was founded in 1979 by our CEO Arthur Wang. During this time he has influenced the company and its philosophy very positively and with a long lasting effect.

Customer satisfaction is always our top priority. The human factor is often underestimated, especially in times of constant change, for example, advancing digitisation, the Internet of Things or industry 4.0. Despite the size of the company in the meantime, this is still the focus at TSC. This applies both to our employees and our customers.

The combination of technical innovation, the longevity of our products and human interaction is very much appreciated by our customers in particular. This is regularly confirmed to us by awards, positive supplier evaluations or even personal feedback.

The company has had two subsidiaries in Zorneding since 2002. Which aspects were the deciding factors in choosing to set up just outside Munich?

The choice of location was absolutely crucial for the success of both companies. We deliberately opted for Zorneding, as the location is very well connected in terms of infrastructure. Our employees have many options to get to the office every day. Both the suburban railway and the car links are very good and offer great flexibility for getting here. Furthermore, the area around Munich offers very highly qualified professionals, which is very important for the current and future growth. The fast access to Munich airport also benefits us due to our global reach.

You have been working at Taiwan Semiconductor European location for 14 years, initially in senior sales positions. About a year ago, you took over the Taiwan Semiconductor Europe management. What has changed since then? What would you like to develop the enterprise into over the next few years?

Customer requirements are increasing but the time for new developments is getting shorter and shorter. We also cannot ignore influencing factors such as the possible Brexit, customs policy barriers and the sluggish business climate. This is even a real challenge for an innovative semiconductor company. For this reason, TSC has invested USD 100 million worldwide in digitisation, modernisation, and the further development and qualification of our personnel over the past three years. We have taken a significant step in the further global development of TSC thanks to these investments.

At our site in Zorneding alone, we have increased the number of our employees by 15% in the last 12 months. As a result, we are able to concentrate even better on particularly demanding areas such as automotive, lighting, industry and telecommunications, where efficiency and reliability are the main focus.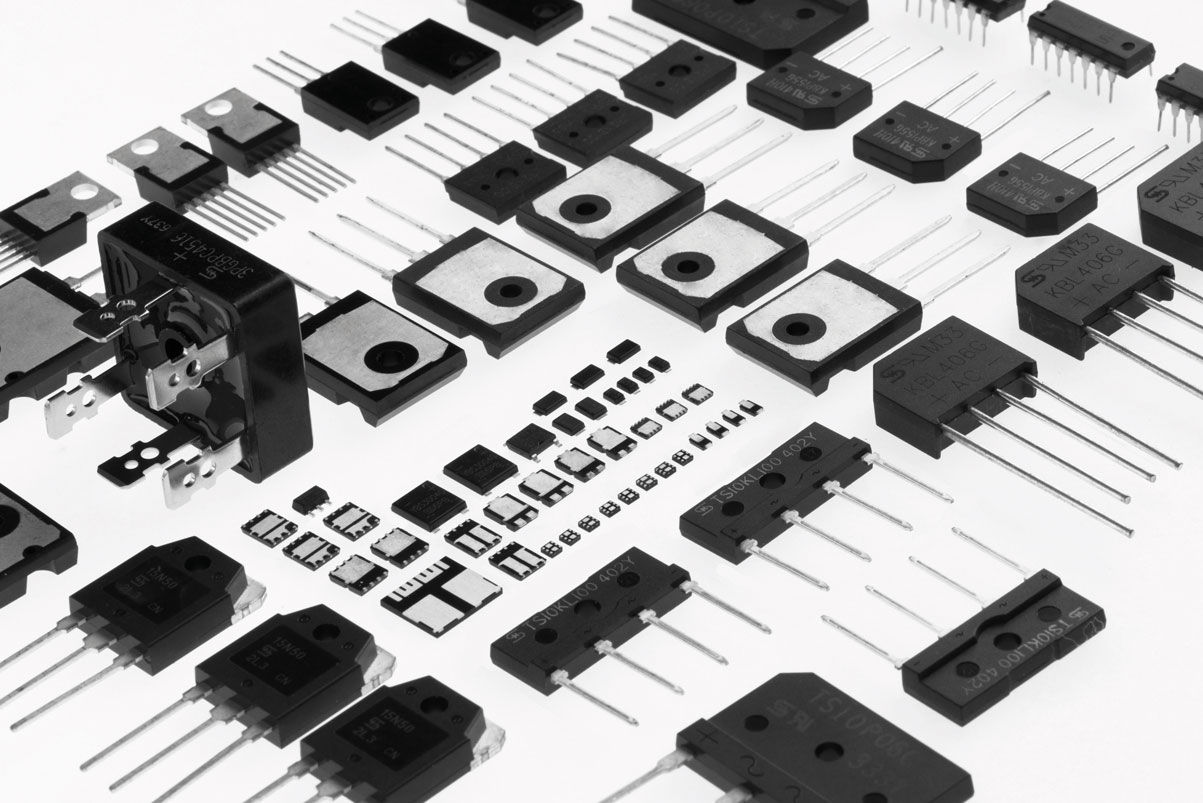 A selection from the Taiwan Semiconductor's product portfolio
Recently you announced that in future you are going to be working more closely Europe-wide with the electronics distributor EBV Elektronik, which is only 11 km away. What role do local networks and the local infrastructure play for TSC?

The decision for a strategic business relationship with our new partner EBV is an extremely important tool for continuous and long-term growth. Thanks to EBV and other partners, we are able to further improve our presence and business relationships in the B2B segment. Through joint customer visits, meetings, advertising measures, etc. we are able to use synergies and act even more efficiently.

Taiwan Semiconductor's head office is in New Taipei City. You work in Bavaria. Looking at the working cultures, what are the biggest differences?

There are in fact a few differences between the Asian and European mentality. One noticeable point in my opinion is the hierarchical thinking - this is certainly more pronounced in Asia than in Germany. What I particularly appreciate about my Taiwanese colleagues is the extreme friendliness and helpfulness as well as respect they show at all times when going about their daily business. I also find it remarkable that despite all the professionalism and new challenges every day, they work hard in Asia but radiate a great deal of calm and composure nevertheless.

What are currently your biggest challenges at the location? How are you dealing with them?

The growth of our company is very closely linked to the recruitment of good, qualified personnel. Even though the low unemployment rate is good from an economic point of view, it is a particular challenge from a business point of view. Which is why we have continuously had apprentices for more than ten years who have so far all been taken on after their apprenticeship.

We are also very open to the topic of integration. We employ staff from nine different countries of origin in our semiconductor department in Zorneding alone. This gives us the opportunity to fill open positions quickly with qualified personnel.

Work-life balance plays an important role for you. Where do you prefer to spend your free time in Bavaria?

I really like playing football and have the privilege to organise the FC Sternstunden matches in my free time. We play about six to eight games at year and all the proceeds go to children in need. Since we are active all over Bavaria, I get the chance to look at the most diverse regions in Bavaria. To summarise: Wherever I've been a guest so far, I have felt very at home everywhere.
Bavaria is very strong in terms of the economy and infrastructure and therefore extremely interesting as a business location. If cosmopolitanism is then combined with an understanding of the Bavarian charm, then I think there is nothing standing in the way of the company's success in Bavaria.
Company
Taiwan Semiconductor (TSC) Europe GmbH
Branch
Electronics (Semiconductors)
In Bavaria since
2002, Zorneding near Munich
Headquarters
Taipeh, Taiwan
Department represented in Bavaria
European headquarters
More about
www.taiwansemi.com/en