Home

- 

Five minutes with... Michael Lucke, Chief Executive of Allgäuer Überlandwerk GmbH
5 minutes with ...
Aug 28, 2015
Five minutes with... Michael Lucke, Chief Executive of Allgäuer Überlandwerk GmbH
This month we talked to Michael Lucke, Chief Executive of Allgäuer Überlandwerk GmbH (AÜW). The biggest regional energy provider in Allgäu has been in the business for 90 years and promotes innovative projects on renewable energies and e-mobility which are recognised in Bavaria and throughout Germany.
The keyword here is energy transition – your sector is facing major changes. What roles does a regional energy provider like AÜW play here?


The energy transition has triggered a transformation process in the business, away from a centralized towards a decentralized world. If we have more than 80% of renewable energy by 2050, electricity will be provided as a flatrate so to speak and performance will become the most important feature of the energy supply – moving away from the work price towards performance price. Of course, customer behaviour also changes significantly due to digitalisation, especially in rural areas or regions with a higher purchasing power. Consider issues like self-sufficiency, own consumption, decentralised storage, e-mobility and many others. As a regional energy provider, we are asked to provide the necessary impetus and to take on pioneering projects, in close cooperation with customers and partners from the region.


A transformation process like this requires a strategic focus from all market players. Could you elaborate on this?

While many providers are thinking of becoming sole infrastructure providers, we want to be a system provider to our customers and accompany them into the ecological era and the world of digitalisation – every step of the way. Every home owner will soon want to know: Who is managing my energy storage? Who makes sure that my e-car has enough electricity? We attend to these questions and are actively driving innovations. The demand is huge, especially when it comes to storage. Another reason why we believe in intelligent grids.


Where do you begin applying new solutions, and what innovations do you promote?

Compared with others we have smaller budgets as a medium-sized company but nonetheless we play a leading role. A good example is the research project IRENE that we launched with our project partners Siemens, RWTH Aachen University and Kempten University. According to Siemens we created one of Europe's most intelligent smart grids, as IRENE helped us to simulate what the world would look like in 2025 having a high percentage of renewable energies in the grid. Therefore, we need specific solutions for how to integrate big storages and electric mobility and what smart grid technology should look like.. We have discovered that we can save a lot of money through better control and detailed planning. At our company we could save around EUR 600,000 per year. Extrapolated to Germany as a whole, this amounts to an economic advantage of EUR 55 to 75 million of savings per year. These are conclusive, valid results. The Technische Universität München (TUM) and the RWTH Aachen have confirmed this. Here we provide added value to society. With the IRENE project we are currently examining the grid's ability, in two showcases, to decouple and boot up self-sufficiently in case of a blackout. This might be less relevant for Germany but all the more for countries, which have an unstable grid like Eastern Europe, for example, or the Galapagos Islands. Siemens is also taking a lot of interest in this project; since there are many industrial regions where smart grid control would play a very important role for keeping their production running.


Could you also benefit from development funds from Bavaria?

Yes, in another future project: With approximately EUR 1.4 million financial support from Bavaria, we are currently building a new very low head run-of-the-river hydroelectricity plant, with a technology used in Germany for the first time – ideal for rivers with low drops. In Bavaria alone there are 700 weirs that could be equipped with this plant! What makes it very special is its high efficiency and that it is not harmful to fish. This way economy and ecology are reconciled. Together with the Bayerische Landeskraftwerke GmbH we founded the company Illerkraftwerk AU GmbH (IKA) for this showcase project and were able to win the Bavarian Ministry of Finance as a supporter. Our new hydroelectric plant will be on the grid by the end of this year. We have also gained support for our innovative plans on a national level – for example from the Federal Ministry for Economic Affairs and Energy (BMWi).


As a pioneer you rely on professional expertise, but also require competent partners and customers with foresight. What role does Bavaria play as a location in this context, regarding the level of education and the quality of life?

We have no problems finding professionals in Allgäu and also experts from other states and abroad are easy to convince, as the Allgäu is a region that offers a very high quality of life. Regarding young professionals, we closely cooperate with the University of Applied Sciences and are enjoying good reputation. Many people from Allgäu are true to their roots. Work-life-balance plays an important role here and citizens as well as economy have a very strong environmental awareness. It's true: We work in a place where other people go on holiday.


What are your favourite recreational spots in Allgäu?

I am from Oldenburg in Lower Saxony and there is still a lot to discover for me in Allgäu! There are so many lovely places here. Recently I did a stand up paddling tour on the river Iller and I also enjoy doing skiing tours and mountain hikes – I would go to the Nebelhorn and Fellhorn again anytime.

Bavaria's economy is full of life – and the people who live and work here make the biggest contribution to this. In our monthly "Five minutes with..." section, we introduce an interesting person from business and research.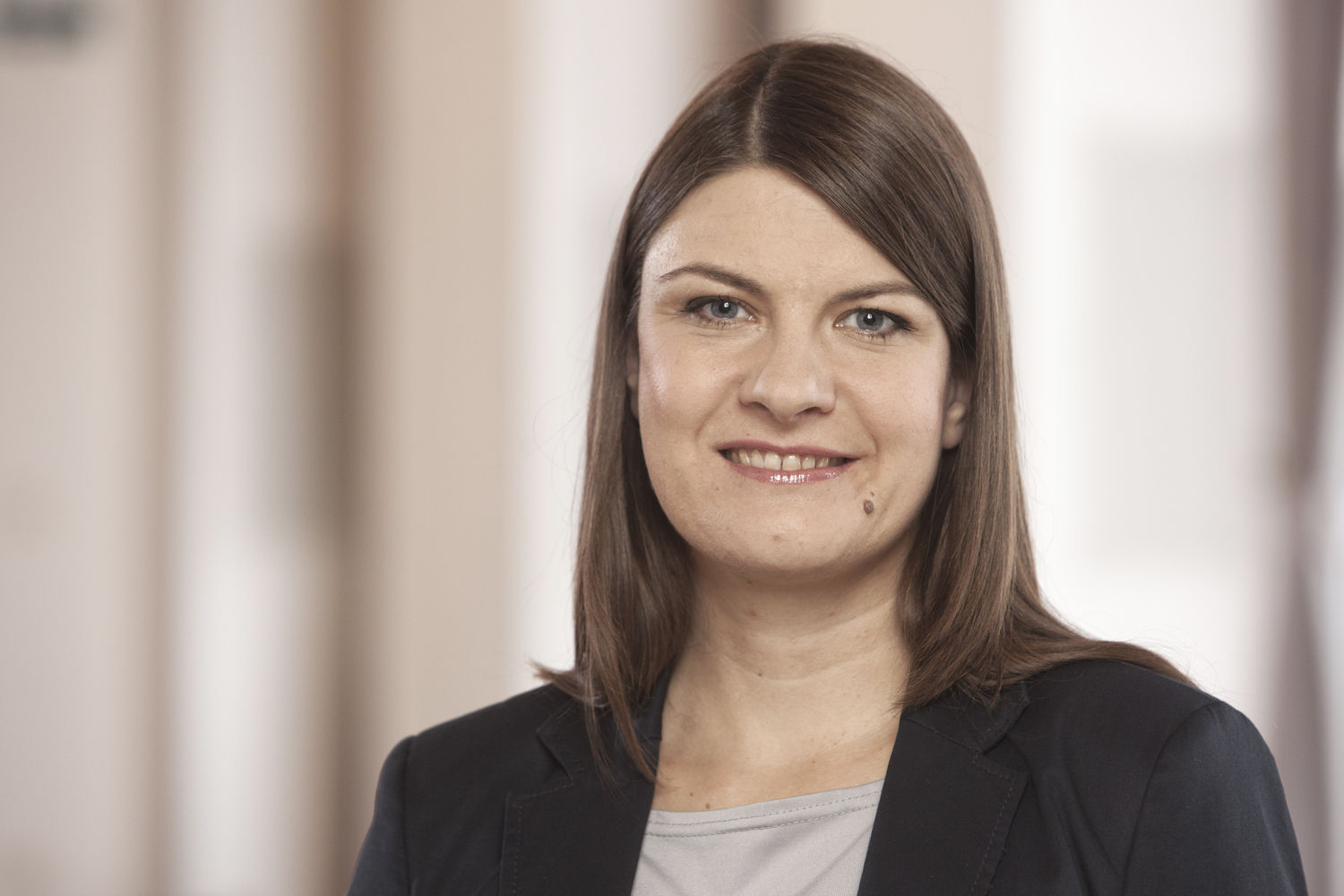 by Alexandra Schmidhuber
Marketing & Communication