Home

- 

Five minutes with... Malte Zeeck, co-founder and CO-CEO of InterNations GmbH
5 minutes with ...
Sep 14, 2016
Five minutes with... Malte Zeeck, co-founder and CO-CEO of InterNations GmbH
InterNations recently released a study on the most popular destinations for people who live abroad. Germany performed especially well when it came to the topic of work. Anyone who has ever lived abroad knows what a challenge it is to find your way around a new environment and settle in to a new home. Today we are talking to Malte Zeeck, whose Munich-based start-up InterNations aims to make the process easier. Expats can use the platform to talk to like-minded people and meet up at local events.
How did you come up with the idea behind InterNations?


My fellow co-founder and co-CEO Philipp von Plato and I have known each other since we studied Business Administration together at the University of St. Gallen. Even as students, we often toyed with the idea of starting our own business one day.


But after graduation, we initially pursued other interests: My passion for travelling, people and new places led to me work for various television stations in Europe, India and Brazil, while Philipp von Plato worked as a Business Consultant for McKinsey in Germany, Great Britain and Croatia for several years.


When our paths crossed again in Cologne in 2007, our own experiences of living abroad inspired us to found an expat network. At the time, a global network targeted at people living and working abroad was a totally new idea.


How does InterNations work? How can expats in Bavaria find information on their new home and meet like-minded people?


InterNations offers expats and other global minds a place to meet both online and offline. Online, they can ask the community questions in our forums. Given the shortage of residential properties in Munich, the issue of how to find a place to live is one of the most popular topics. They can also gain information on Germany from our Country Guide and use the City Guide to Munich to find out more about daily life here.


But the contacts the platform offers in "real life", away from smartphones and computers, is even more important. There are four different InterNations communities in Bavaria – in Munich, Nuremberg, Augsburg and Regensburg. We offer regular events in these cities, including larger networking meetings and after-work events, as well as shared leisure activities on a smaller scale.


Munich in particular is one of the world's largest and most active communities, with an InterNations group for virtually every taste: from an international book club to a regular beer-drinking meet-up to the outdoor group, which regularly organises walks and mountain hikes, and special activities for families with children.


We are also especially proud of our InterNations Volunteer Group. Members from Munich and surrounding areas volunteer their time to support numerous social initiatives, such as the clothing store for refugees at Bayernkaserne. Our Volunteer Program can now be found in 36 cities around the world.
You must know a lot of expats in Bavaria. In your experience, what are the greatest problems they face?


When we look at the latest results of our annual Expat Insider Study on the topic of living abroad, we see that expats throughout Germany encounter the greatest difficulties when trying to overcome the language barrier and finding new friends. Germans are indeed often seen as reserved or even unfriendly, which of course is anything but helpful when you are trying to settle into a new home.


When it comes to Bavaria in particular, I am of course most familiar with the situation in Munich. As I said, the housing market poses tremendous challenges to newcomers from abroad; even expats with higher incomes have a tough time. Many people now say it is easier to find a job in Munich than an apartment. Dealing with authorities is – especially for non-EU citizens – often a major problem, particularly when communication difficulties arise.
You founded InterNations in 2007 together with two friends. Today, it is the largest network for people living and working abroad, 2.3 million members. What tips can you give to young start-ups?


First of all, you have to learn to be an all-rounder – and later you have to learn to delegate. At the very beginning, you, the start-up's founder, are responsible for absolutely everything; there is no established company culture and no well-coordinated work processes. You have to pitch in everywhere, be it preparing for a meeting with investors, doing the monthly accounting, hiring the first employee or buying an espresso machine.
But once the company puts the first growing pains behind it, you need to be able to start letting go. Routines become established; the pioneering spirit turns professional; the team grows. Then, you need to be able to rely on having found the perfect people for the job and them being just as passionate about their responsibilities as you are.


Your team at InterNations is very international, too. How do you promote harmonious collaboration between cultures?


Firstly, we consider it very important that all our staff have experience of working abroad, be it during their degree, work experience, a working holiday or in their previous job. This is vital to help them understand the needs of our customers better and work successfully with colleagues from around the world.
Secondly, our Guiding Principles have established basic rules for our corporate culture, which our teams live by. This includes open communication ("listen and say what you mean") and an understanding of cultural diversity and differences ("embrace differences"), to name just two examples. With people from around 30 different countries working here, this is the only way we can do business.


What place in Bavaria can you especially recommend to newcomers who want to get to know the state better?


As a North German with the soul of a Rhinelander – I was born in Kiel and raised near Bonn – I am not sure that I am the right person to ask. But having moved to Bavaria as an outsider myself, I can say that one should not reduce Bavaria to just one place. Foreigners especially usually have a cliché in mind involving Bayern Munich, beer, lederhosen and Oktoberfest – a positive cliché, but a cliché nonetheless. If they have time, people should try to discover how diverse the state actually is: there are idyllic old towns in cities such as Bamberg and Regensburg; you can ski in the Alps and Bavarian Forest; there are wonderful bicycle trails in the Altmühltal valley; and along with trying Munich's beers, you should also sample wines from Franconia.
Bavaria's economy is full of life – and the people who live and work here make the biggest contribution to this. In our monthly "Five minutes with..." section, we introduce an interesting person from business and research.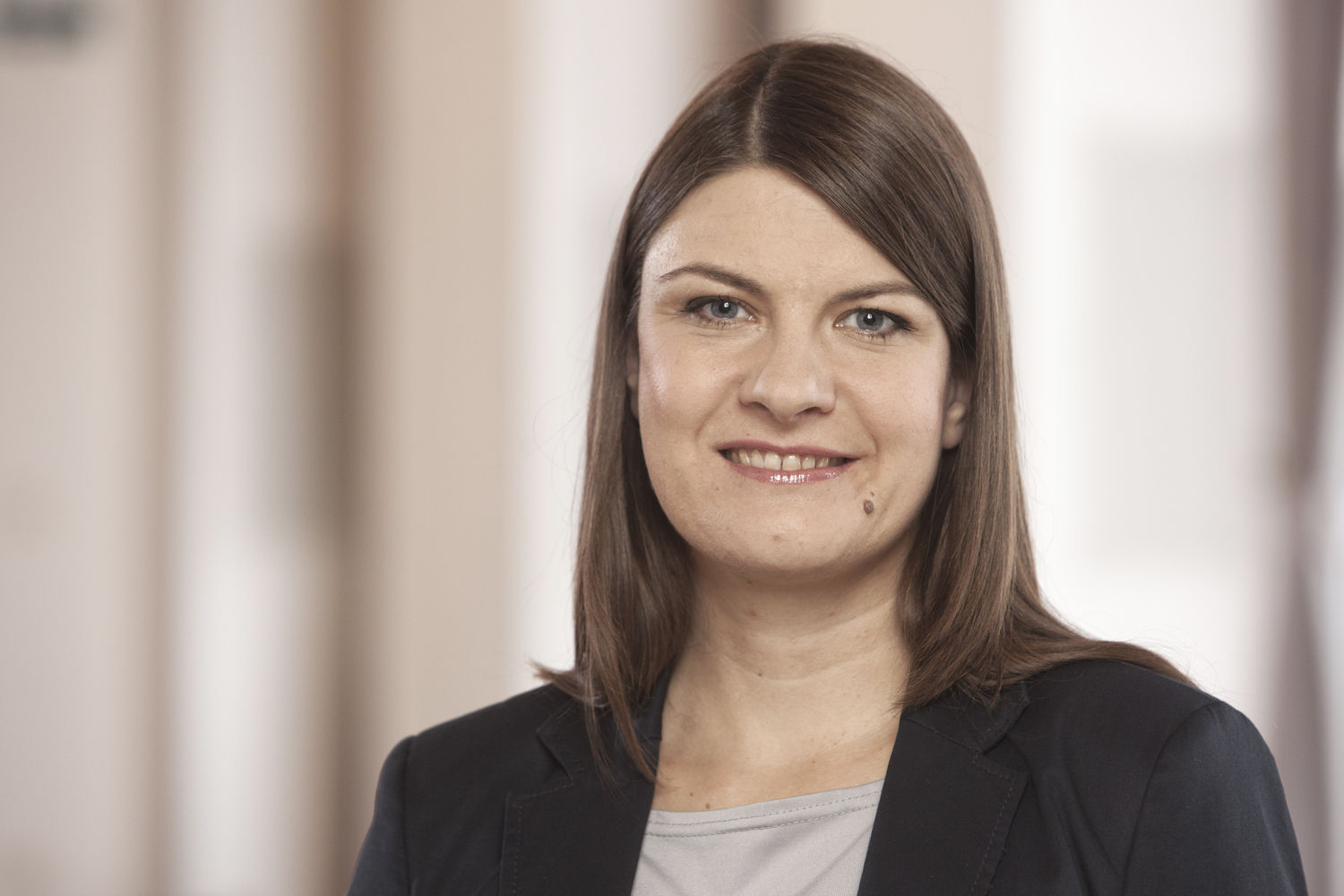 by Alexandra Schmidhuber
Marketing & Communication