Home

- 

Five minutes with... Dr Rainer Martens, Member of the Executive Board at MTU Aero Engines AG
5 minutes with ...
Jan 30, 2015
Five minutes with... Dr Rainer Martens, Member of the Executive Board at MTU Aero Engines AG
Bavaria's economy is full of life – and the people who live and work here particularly make the biggest contribution to this. In our monthly "Five minutes with..." section, we introduce an interesting person from business and research. This month, we talked to Dr Rainer Martens, Member of the Executive Board at MTU Aero Engines AG. By choosing to build its new logistics centre in Bavaria, the company has given out a positive signal for the state as a technology location and secured highly-qualified jobs in the area.
The new logistics centre was put into operation in January 2015. How significant is this for MTU Aero Engines AG and for Bavaria as a location?

MTU Aero Engines' new logistics centre at its company headquarters is another clear commitment to Munich as a location and will guarantee success for the company as a whole and for the high-tech jobs it provides. Eighty years since our company was founded, the state-of-the-art new building is an unmistakeable sign of our efficiency and innovation. With it, we are accommodating the business development we expect and enhancing the profile of our Munich site. Our focus is on complex high-tech components and highly-automated production systems.

We have big plans for the next few years. Today, MTU is involved in more civil aircraft engine programmes than at any other time in its history – in all thrust classes, including for business jets, regional jets, and short, medium and long-haul aircraft. The geared turbofan is one of the stars of our portfolio. It contains very special technology and is a complete success on the market. The number of aircraft engines ordered reached over 6,000 in record time – for five different aircraft types. Next year, we will start final installation of the geared turbofan drive for the A320neo in Munich. This is a first for us, as a civil aircraft engine has never been assembled here before.

Based on market forecasts, our production will change dramatically and increase considerably: we expect to double the number of modules we deliver by 2018. This is a challenge the likes of which we have never faced before, but one that we will face with great dedication. We have invested significantly in the infrastructure at various sites – including the new logistics centre in Munich.


Your company is investing EUR 10 million. What targets are you pursuing with this?

Given the rapid development of our business, the new MTU logistics headquarters in the second large-scale investment in Munich: last year, we put a new blisk competence centre into operation. This was also a multi-million euro project. Blisks are high-tech components for high-pressure compressors, and MTU is one of the world's leading blisk manufacturers. These components are used in the new geared turbofan drives, among other applications.

The geared turbofan is based on a completely new engine architecture and achieves a fuel saving of 15 per cent at a stroke, reduces CO2 emissions by 15 per cent and is 50 per cent quieter. Thanks to this eco-efficient engine for regional, short haul and medium haul aircraft, we, together with Pratt & Whitney, have achieved a technological quantum leap that has met approval on the market. We are also already working on applications for wide-bodied aircraft. The geared turbofan will become the most important civil engine of the future for us.

Through its involvement in the geared turbofan, the MTU has demonstrated once again an aspect that has characterised the company for decades: as a technology leader in key engine fields – low-pressure turbines, high-pressure compressors, turbine centre frames and manufacturing and repair processes – we have always set the pace of technology. And we want it to stay that way. Today, our technologies are found in one in three aircraft and we have established ourselves as a reliable and indispensable partner in the sector.


So the foundation for future growth is already laid?

MTU anticipates a significant increase in the civil series production business in 2015. We hope that sales will increase by a high one-digit figure here. The same goes for civil maintenance, in which we are one of the world's largest providers. MTU finds itself in a phase of large-scale investment that will continue until 2017. Our involvement in the new civil engine programmes will secure our market position. The series production and maintenance side of our business will therefore grow much more than the spare parts segment. Our military business remains stable.

The coming years will be shaped not only by the start of series production in the geared turbofan programme, but also by its further technological development. In addition, research and development work on key future drives, such as the GE9X for the Boeing 777X, is ongoing and has a tight schedule to keep as we move towards commissioning. When it comes to maintenance, we are increasingly positioning ourselves in the MRO network of the OEMs, i.e. the large aircraft engine manufacturers GE and Pratt & Whitney. The investments will pay off from 2018. We then expect accelerated growth in the high-margin segments of the company.


How do you see the situation with specialist staff in Bavaria, and particularly in Munich?

The situation with specialist staff in Bavaria, and particularly in Munich, is relatively good, as the Bavarian metropolitan region is an attractive location. Gaining and keeping staff remains one of MTU's strategic goals. That is my assessment of the local environment.

For Germany as a whole, one has to say that the shortage of specialist staff is definitely an issue, as too few people are still being trained in the specialist disciplines needed. As an aircraft engine manufacturer, 90 per cent of the applicants we take on have a degree in a MINT subject. This means that the number of applicants relevant to us is much smaller than is the case in more common degree subjects, such as Business Economics and Law.

Our rule of thumb is only to take the best. To make sure we achieve this, we maintain close relationships with the universities relevant to us and their faculties. These include RWTH Aachen University, TU München, Bundeswehr University Munich, TU Braunschweig and Stuttgart University. The fact that MTU has an excellent reputation in the aerospace sector and is the first choice for many applicants is a big advantage for us. But this positive image does not mean we are resting on our laurels – we are working constantly to remain what we already are: an attractive employer.


May we ask what you like to do in your free time?

Of course, Bavaria's capital is an attractive location for me too, with all its cultural and geographical benefits. I have known Munich since the late 1990s and very much enjoy the city and the wide range of leisure activities it offers. Originally from Oldenburg, I have learned to love the Bavarian way of life and, of course, enjoy visiting beer gardens. My favourite hobbies include a lot of things related to sport and music. The range of concerts held here, from classical to rock, is outstanding, and I make good use of it. When it comes to holidays, I really enjoy travelling around Mediterranean countries with my wife in our old VW camper van. We have been doing it for decades.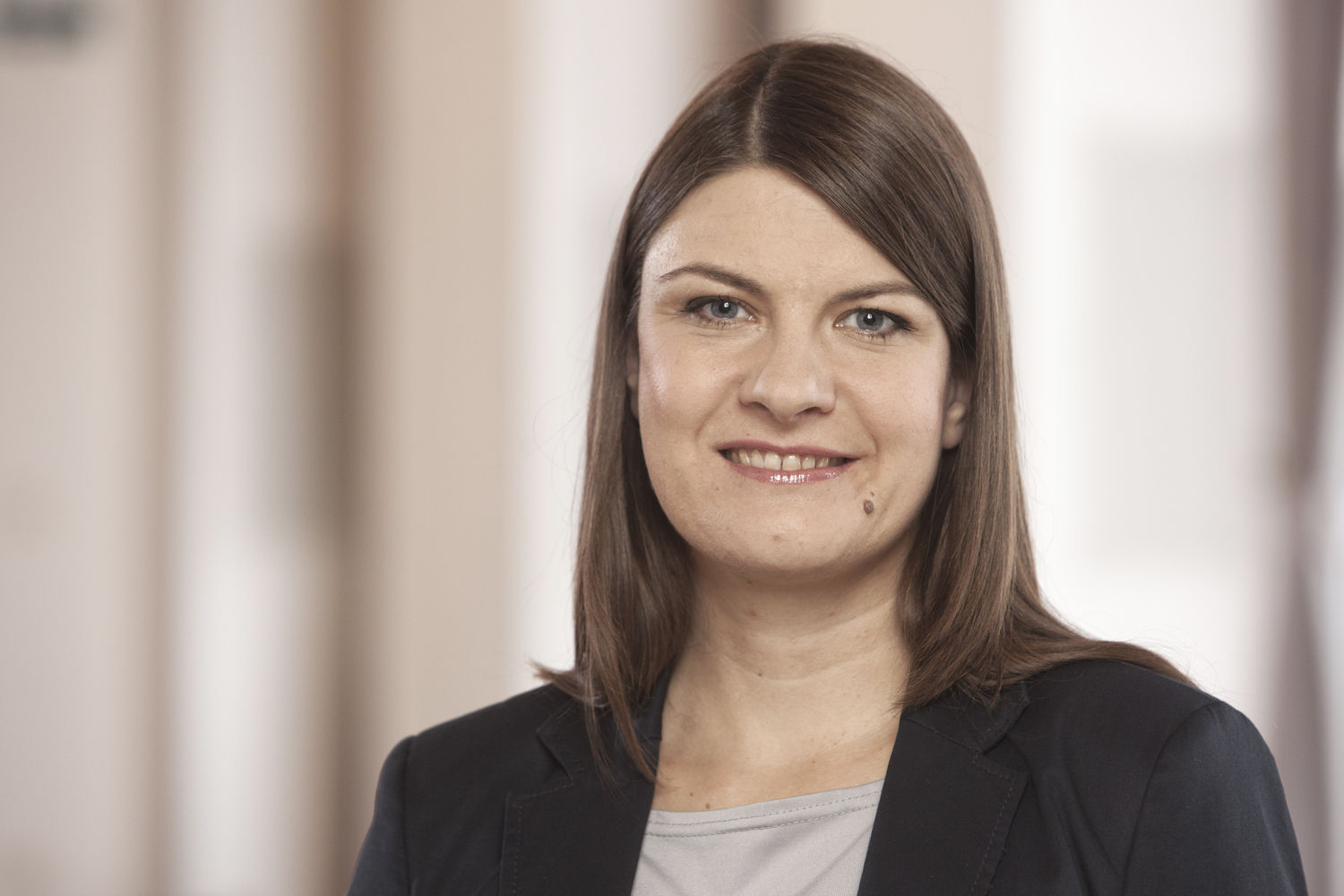 by Alexandra Schmidhuber
Marketing & Communication