Home

- 

Five minutes with... Dr. Michael Hupe, Managing Director (CEO) of Airport Nürnberg GmbH
5 minutes with ...
Oct 17, 2014
Five minutes with... Dr. Michael Hupe, Managing Director (CEO) of Airport Nürnberg GmbH
Bavaria's economy is full of life – and the people who live and work here especially make the biggest contribution to this. In our monthly "Five minutes with..." section, we introduce an interesting person from business and research. This month, we talked to Dr. Michael Hupe, Managing Director (CEO) of Airport Nürnberg GmbH, about the latest developments at the airport. Handling around 3.3 million passengers and 100,000 tonnes of airfreight every year, Nuremberg Airport is one of Germany's top ten international commercial airports.
What role does Nuremberg Airport play for the Nuremberg metropolitan region?

The Nuremberg metropolitan region is home to a high density of companies and scientific institutions with international networks, so an international airport is hugely significant for the entire Northern Bavaria region. Nuremberg Airport is connected to Europe and the world via 50 non-stop connections, a stable range of scheduled flights and 30-40 connections to nine European hubs every day.

For many large corporations, such as Siemens, adidas, Diehl and Bosch, having an international airport close by is an important location factor. High frequencies in scheduled flights give business passengers a lot of flexibility. In addition, NürnbergMesse attracts around 300,000 international trade fair visitors to the city every year. Many airlines increase their capacity while the International Toy Fair and BioFach are up and running.

But Nuremberg Airport is also the first choice for private passengers throughout the region. We have a wide variety of holiday flights to popular southern destinations, complemented by an ever-growing range of low-cost airlines. These also bring increasing numbers of foreign guests to the region, who are contributing to higher turnover and value creation for hotels, restaurants and the retail trade.

Nuremberg Airport's Cargo Center also offers large amounts of capacity – around 90,000 tonnes of airfreight are handled here every year. There are plans to expand the freight segment by adding a new Cargo Center in the next few years.

The airport therefore makes a considerable contribution to value creation in the region, as well as being a key employer. 3,500 people work directly at the airport location itself, and each of these jobs generates two to three more in the surrounding area.


What makes Nuremberg Airport particularly stand out?

Our airport has been voted the best German airport by business travellers for the seventh time in a row. This Business Traveller Award was given to us as a result of our clarity, short travel routes, friendly service, fast baggage handling and clear signposting. All of this is largely thanks to our staff and those of our service partners for their dedication. We want to be named the best airport once again in 2015, which is why we are continuing to build on our strengths compared to the major airports: short travel routes, individual service and a high level of reliability. And we are building for the future too: new security screening facilities located centrally between departures halls 1 and 2 will be completed by the end of 2015. The passenger screening facilities at ground level meet the latest security standards, are designed to allow fast processing and offer sufficient capacity even at peak times.


Are you happy with how business has gone during the high season in 2014?

The trend for this business year demonstrates an upturn in business. This summer holidays have reinforced this: the airport saw over half a million passengers and around 2,800 take-offs during the Bavarian school holidays alone. This is an increase of 11 percent compared to the holiday period last year.
This success is based very much on the fact that not only our home carrier Air Berlin, but also TUIFly and Sun Express now also have aircraft stationed in Nuremberg, in turn expanding the range of flights and making them more appealing. And the trend seems to be holding up. Many renowned airlines fly to Nuremberg on a regular basis, ensuring that we are able to offer both holidaymakers and business travellers in Franconia an interesting range of destinations. The figures for the high season have fuelled our optimism.

Our attractive range of shopping options also plays an important part in our performance. One new arrival in the airside area is the "Nürnberg Store", which offers passengers a wide range of regional products, from Franconian toy brands such as Playmobil, Herpa and Simba Dickie to Franconian gift ideas, all in sizes that can easily be carried in hand luggage. The shelves of the duty free and Travel Value shops also offer many Franconian products. Regional delicacies and souvenirs have found their place in the shop's Franconian corner. Another shopping highlight in the airport's mall is the Thomas Sabo shop: The Franconian jewellery maker is very in at the moment and sells silver fashion jewellery in classic shapes and with avant-garde lines. The latest addition to the waiting area is the Ravensburger store, offering a wide range of products from the well-known toy manufacturer on an area of around 40 square metres.

What are the market prospects – where do you see Nuremberg Airport in five years' time?

We are currently seeing very dynamic changes among our customers, the airlines. Classic state-owned airlines have all but disappeared from the market, as have regional airlines whose smaller planes are no longer able to compete. The market is dominated by airline alliances, which are globally active but are having to reposition themselves to counteract the pressure from competing airlines from the Gulf states and low-cost airlines. Having placed significant orders for new aircraft, both of these groups are expected to see strong growth over the next few years.
The low-cost airlines are the driving force behind intra-European direct short-haul traffic, which is of interest to us. But this is also changing the structure of air traffic: each individual route is seeing fewer flights but more passengers. Here, too, it is down to the airports to find their place.

This summer has shown that, if we can succeed in bringing more capacity onto the market in terms of seats, we will certainly be able to fill them with passengers from the metropolitan region. Despite the considerable expansion of capacity in the charter segment, the occupancy rate of the planes has remained stable. To make sure that it stays this way and we are able to acquire new flights, our marketing measures need to be more efficient. Analyses have shown that, in some areas of the metropolitan region, only fifty percent fly from Nuremberg. There is potential for growth here, just as there is in marketing the region internationally.


What sights in Nuremberg would you recommend to your guests – and which destinations do you particularly like travelling to from Nuremberg?

It might sound a little too cliché for the real locals: I have now lived in Nuremberg for less than a year, but when the sun is shining, I am always excited by the outdoor experience which emanates from the medieval ambience of the castle and old city walls, combined with the lively cafés on the squares and streets and the little shops of the old town.

Needless to say, I also make use of the flights on offer from Nuremberg Airport, whether it be for city trips or for club holidays in the Mediterranean, which is the most relaxed kind of holiday with the kids.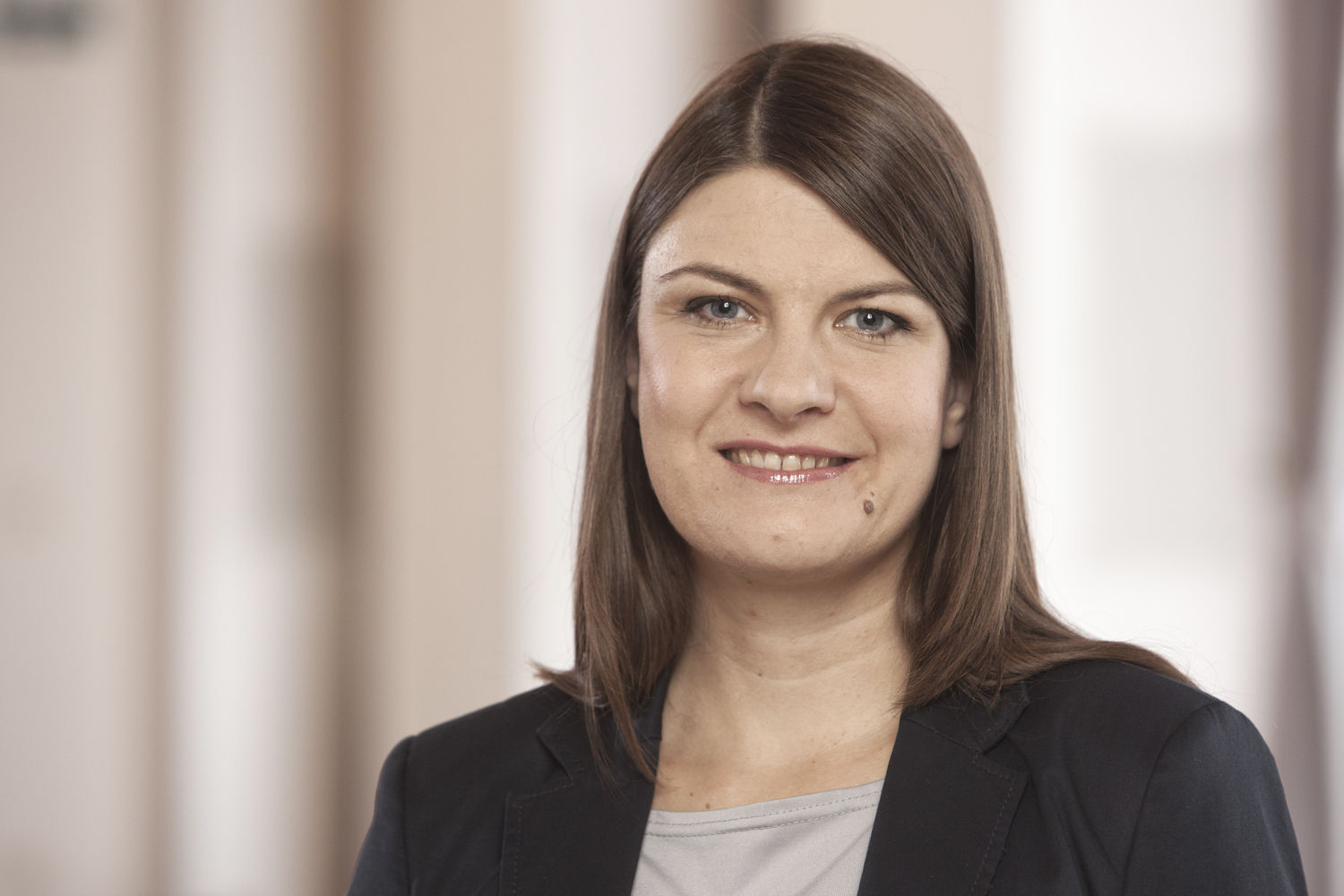 by Alexandra Schmidhuber
Marketing & Communication