Home

- 

Five minutes with... Daniel Gelder, Senior Vice President of Sales & Marketing at Metaio GmbH
5 minutes with ...
Dec 02, 2014
Five minutes with... Daniel Gelder, Senior Vice President of Sales & Marketing at Metaio GmbH
Bavaria's economy is full of life – and the people who live and work here particularly make the biggest contribution to this. In our monthly "Five minutes with..." section, we introduce an interesting person from business and research. This month, we talked to Daniel Gelder, Senior Vice President of Sales & Marketing at Metaio GmbH about Augmented Reality (AR) and Computer Vision (CV). Metaio GmbH was founded in Munich in 2003 and is today a leading international provider of AR and CV. Metaio's solutions include over 1,000 published apps which are currently used by 30 million consumers around the world. The company organised the world's largest Augmented Reality conference for the eighth time at the end of October – in Munich.
Augmented Reality and Computer Vision sectors enjoy considerable innovation dynamics: In your opinion, which trends currently define the market?
Mobile devices are learning to see and identify their spacial environment more effectively, to an extent that was considered impossible just a short time ago. We are experiencing tremendous progress, not the least due to improved cameras, quicker processors and increased memory capacity. Speaking of mobile vision: this makes it possible to link completely new AR applications in the areas of After Sales and Marketing. Service technicians can retrieve product information on site; automobile and furniture manufacturers can showcase their products; consumers can call up added value information at any time, for example, reference prices, food ingredients or application options. Thus the real and digital worlds become closely linked. An additional example is Face Tracking: Today, the user can use the screen to try out different virtual reading glasses, test the effects of cosmetics or play entertaining games. The realistic reproduction of facial contours and contrasts makes this possible. Whatever happens today in the AR and CV sectors, we provide the technological platform for it.

Many people relate Augmented Reality to science fiction and America. The headquarters of Metaio has been located in Munich since its inception. What advantages does this bring to your company? 

Munich is a great location – not only for the IT sector. We founded our company here and experienced tremendous support, for example from Bayern Innovativ. The proximity to industry was also important to us right from the outset – many of our customers are located here. One major advantage was and is the close cooperation with universities and research institutions. In fact, we have already got to know many of our employees during the course of their university studies. Metaio is very international – we employ people from 25 countries and currently have branches in San Francisco, Dallas and New York City.

Which sectors do you think will enjoy the greatest development potential for AR and CV solutions?
The first users were industrial companies; today, AR and CV applications are also gaining ground in the consumer sector. Just look at the IKEA app with which the desired furnishing accessory can be visualised very realistically in a virtual space. Regardless of the sector, our technology is beneficial wherever productivity is involved. The focus will likely continue to be on the automotive sector, mechanical engineering and the machine tool industry.

What can Metaio report from the latest "inside AR" in Munich?
In a nutshell, the message was: Track it all! And this is meant literally. With the introduction of the new Metaio No. 6 platform, we have presented new features such as Edge Based Tracking. This makes it possible to easily identify complex objects, such as automobiles, exposed to various lighting conditions. Participants could be convinced after a first-hand look at this feature. The event drew in more than 1,100 participants; far more than the previous year. More importantly, we received excellent feedback. Our exhibition included three interesting vehicles, including a BMW i8. Very different mobile applications, such as Google Glass, were used and discussed extensively.

What are your private hot spots in Munich and the surrounding areas?
There are many of them! My family and friends enjoy walking through the park at Nymphenburg Palace and we frequently go to the English Garden. I like the Munich suburb of Schwabing and its cafés and restaurants. And there is a seemingly endless variety of outdoor activities. Several Metaio teams can be found on all tracks, even during their leisure time, whether it be by foot, bicycle or with touring skis. But I will not reveal any secret spots here.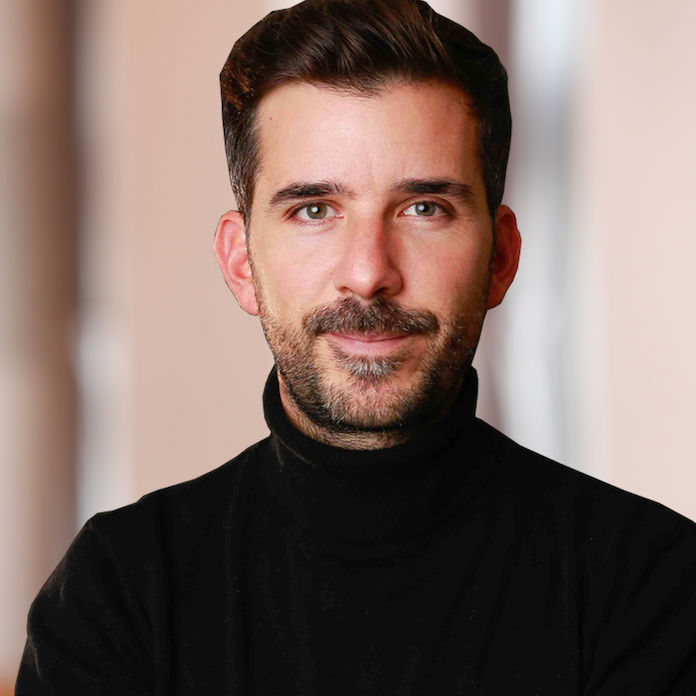 by Alex Podolay
Marketing & Communication