Home

- 

Blockchain technology of the future – how Bavarian companies benefit
Blockchain technology of the future – how Bavarian companies benefit
When the topic of blockchain comes up, the first thing that comes to mind for most people is bitcoins. However, the digital currency is not the only example of blockchain in use. In fact, blockchain offers a unique foundation that can be a helpful technical solution to many future issues and developments. Find out here how blockchain can be used in business and which Bavarian companies are already benefiting from the technology.
What is blockchain all about?

Blockchain enables information to be transmitted and exchanged in a forgery-proof manner with the help of a database. The database, which is also called the general ledger or distributed ledger, can be shared by a large number of participants whose transactions are fully documented and stored there. A new, unique block is created with each new action. Its uniqueness is comparable to that of a fingerprint – only digital. This is also called hash. Each individual block contains the hash value and therefore the coded content of the previous block. As the name blockchain implies, all blocks are chained together and the participant takes over a complete copy of the blockchain with each new entry.

Cryptocurrencies such as Bitcoin or Etherium are probably the best-known specific applications of blockchain and were the driving force behind the emergence of the technical model. For digital currencies, blockchain in fact serves as a decentralised accounting system that stores all transactions ever made. The directory extends the chain chronologically and linearly and is documented and recorded in a way that is traceable for every participant.

Cross-industry innovation: blockchain as a supporting tool for the economy

The features of blockchain technology are used in business across industries and bring different benefits:
Automotive / Mobility: tracking complex value-added or supply chains, forgery-proof storage of vehicle data
Cybersecurity: preventing data manipulation and loss, faster and more secure verification and identification of people and documents
eCommerce: measures against product piracy and fraud, tracing production and supply chain
Energy & Smart City: process optimisation, improved platform organisation, increased efficiency through automated data exchange
Fin- & Insurtech: cost reduction and acceleration of cross-border payments, more efficient processing of complex claims
FoodTech & Sustainability: makes supply chains traceable, strengthens transparency in logistics or in the area of producers – keyword: fair trade
Health, MedTech & Life Sciences: secure storage of complex documents possible (e.g. medical findings, course of illness), access to sensitive data can be restricted to defined groups
IoT & Industrie 4.0: protecting sensitive and large amounts of data, efficient evaluation of data for process optimisation
PropTech: faster and more cost-effective property transfers, secure storage of any assets as well as data from land registers, property lists etc. possible
How Bavarian companies are already using blockchain

The BMW Group gains a lot of advantages through blockchain. Processes such as deliveries, purchases, transfers, but also resales of used cars become correspondingly transparent for producers, dealers as well as customers. The supply chains in the automotive industry alone are usually highly complex. Due to the possible tracing of all processes, components, raw materials, etc. can be precisely tracked and inefficiencies, rule violations and attempted manipulations can also be eradicated and prevented in the future.
Furthermore, the technology group Siemens uses blockchain in supply chain management (SCM) – tool management that is used for the repairing of power plants worldwide. A wide range of tools and equipment are used here, which are sent to the respective location by freight container. After the maintenance of the power plant, the container is returned. With the help of the digitised process, it is now possible to track exactly where each tool is located and in what condition it is. In projects with many different business partners, Siemens has already been able to reduce administration costs, as all important documents can now be stored digitally using blockchain and accessed by everyone involved.

Siemens is also creating new developments in the electricity market using blockchain technology. Together with project partners such as the Fraunhofer Institute, Allgäuer Überlandwerk and Kempten University of Applied Sciences, the Group developed the trading platform Pebbles, where private electricity producers can sell their electricity directly to local consumers – all via an app and without having to go through a third-party supplier. The main purpose of the direct transaction is to create more trust and transparency between the contracting parties.
Insurance giant Allianz has been familiar with the blockchain terrain since 2017. The selection and handling of individual insurance policies as well as the processing of claims is to be simplified for internationally operating companies with the help of a blockchain system. The digital software solution serves as a central interface between the policyholder's worldwide branches and local Allianz offices. It is possible to enforce claims for damages quickly and efficiently through networking with the help of blockchain. The group is also working on developing its own blockchain ecosystem, which will enable transparent transactions and, most importantly, speed up the process of cross-border payments for corporate customers.
The Free State of Bavaria is backing a blockchain strategy

he Free State of Bavaria is also backing blockchain with a specific focus on gathering empirical values through practical implementation and application. The Bavarian State Ministry of Digital Affairs is concentrating on the following initiatives:
Bayern.Block
Bayern.Chain
Bayern.Trust
Bayern.Block is initially about establishing Bavaria as a leading international blockchain location. In doing so, a contact point is to be created that promotes exchange between the community, business and science, as well as administration, thus strengthening Bavaria's blockchain expertise and raising its profile internationally.

Bayern.Chain is to build up and develop its own expertise with specific applications and targeted focus on implementation. For example, the topics of validation and the legally compliant handling of digital documents will be dealt with in more detail. In addition to a blockchain-based document validity registry, transaction repository, and identity management tools, its use is also expected to make inroads into taxation.

Finally, Bayern.Trust refers to the citizens of Bavaria and deals with presenting them with the necessary information to handle blockchain technology. The aim here is to train specialists in the long term, to create information platforms and to design computer science curricula accordingly in order to provide users with a comprehensive understanding of the possible uses of blockchain technology.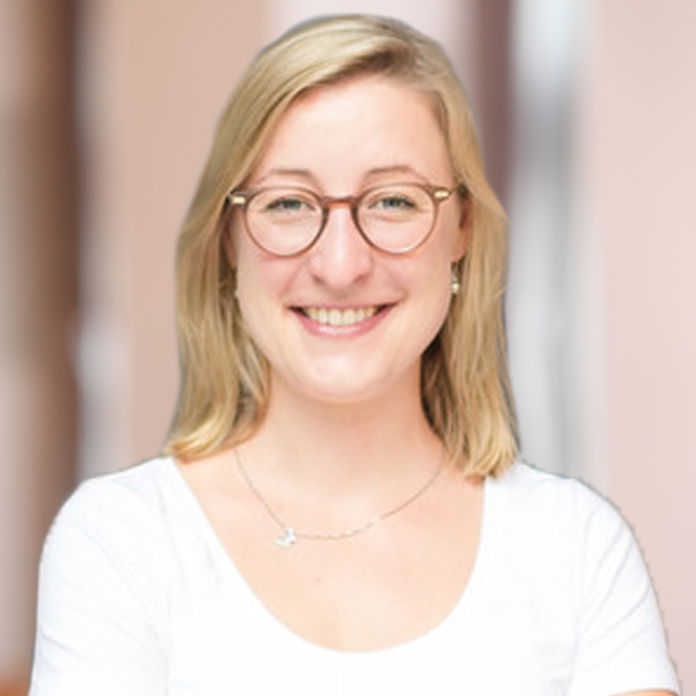 by Katinka Uppendahl
Investor Services Life Sciences