Home

- 

Bavaria as a stepping stone: Celonis – Bavaria's next unicorn
Bavaria as a stepping stone: Celonis – Bavaria's next unicorn
Nothing is as strong as an idea whose time has finally come. Whether a start-up develops out of a student project and becomes a global market leader with hundreds of employees in just a few years doesn't just depend on the idea and the team but also on the location. We are looking into which location factors the Munich start-up Celonis particularly benefited from on its way to becoming the "next unicorn".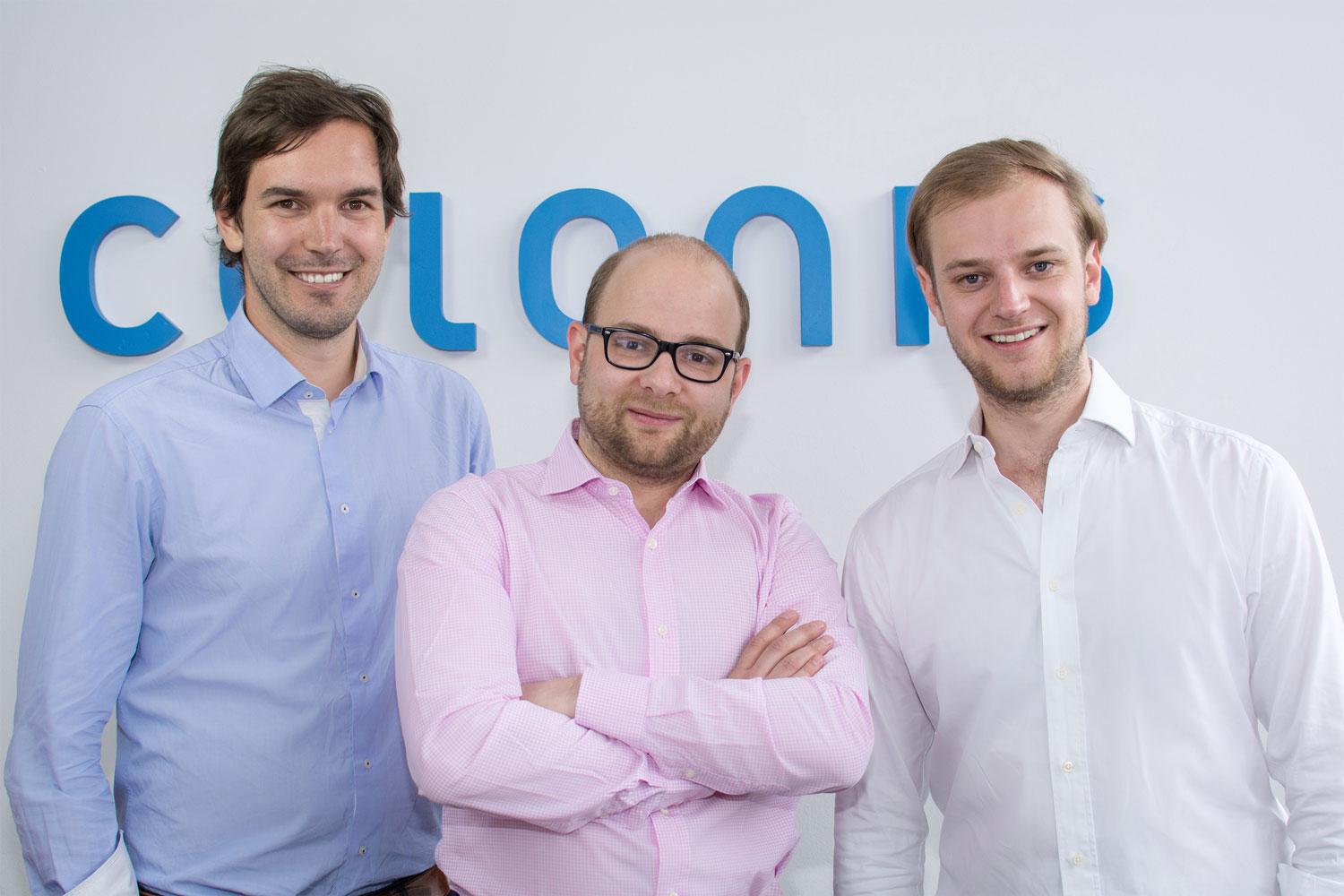 "Digitalisation creates incredible productivity. At the same time though, companies are being confronted with more complexity nowadays, which makes it extremely helpful to see exactly what the processes are in companies," says Bastian Nominacher, one of the three founders of Celonis. The Celonis software aims to identify and optimise inefficient processes with the help of data analytics. The software will soon be able to independently draw attention to problems and bottlenecks and provide smart recommendations fully automatically thanks to the integration of machine learning and artificial intelligence.


Hotbed: the Bavarian universities of applied sciences landscape

It all started at the TU Munich. Bastian Nominacher studied Business Information Technology and Finance & Information Management, Martin Klenk Computer Science and Alexander Rinke completed his qualification in Mathematics. The three met for the first time at the Academy Consult München e.V. students' consultancy. Back then they analysed internal service processes for the Bavarian public TV station (Bayerischer Rundfunk). This worked so well that they decided to set up their own business and develop an own process mining software.
Growth: customers and partners right on the doorstep
Successful companies from all industries have their head offices in Bavaria. These include global players as well as SMEs and hidden champions alongside world-famous brands. This environment was ideal for Celonis to grow quickly. Celonis managed to acquire customers right from the start and reinvested the profits immediately in more staff and its own office. 30 percent of all DAX companies work with the Celonis software today, including corporations like Airbus, Bayer, RWE, Siemens, Nestlé and Vodafone as well as the Deloitte and KPMG management consultancy firms. Even the software producer SAP could be recently acquired as a partner that now sells the software in its own product range.


Young talent: motivated staff fresh from uni

Munich is the perfect location to find the right talent. The city's two universities, TU Munich and LMU, as well as various universities of applied sciences in the neughboring region ensure a large pool of talent that is constantly topped up with graduates again. By now Celonis has more than 300 employees at several locations. The company wants to crack the 1,000 employee mark by 2020 "with more branches, particularly in the USA".


Fertiliser: access to investors

What began with start-up funding of EUR 12,500 and empty student bank accounts, now has abundant capital. Celonis already procured USD 27.5 million from the investment firms Accel Partners and 83North in mid-2016 for its international expansion. Two years later this was followed by another USD 50 million as part of a Series B financing round for the world market leader in process mining. Celonis is now one of the most valuable German start-ups. It therefore recently became the youngest unicorn - the company recently recorded an market value of just over USD one billion.

Celonis impressive story proves that success and sustainable growth do not just happen overnight. Besides a brilliant idea, commitment and a good team, tangible location factors contribute to the success. And Bavaria in particular has more to offer here than many other locations. This is also proven by the thriving of many other disruptive AI start-ups in the region.


by Johanna Hebestreit
Senior Manager Investor Services