Home

- 

AWE EU 2018: welcoming the AR/VR world to Munich
AWE EU 2018: welcoming the AR/VR world to Munich
Anyone who still only thinks of Pokémon when it comes to augmented reality is so 2016. The Augmented World Expo brings everything and everyone together in Munich: real speakers, virtual worlds, developers and decision makers. So on 18 and 19 October at the MOC Exhibition Center it's: "Go XR or go home".
Production, the chemical industry and of course games, but also sales and the use of smart information in all possible business areas: what is being discussed on the panels at AWE EU 2018 in mid-October is purely and simply the future. The AR&VR Expo is coming to Munich for the second time. The first AWE EU was held in Berlin, but one of the founders of the expo, Ori Inbar, said that the highest concentration of major corporations that might benefit from AR is situated near Munich. There are also numerous AR and VR start-ups and creators in this region that Bavaria supports, which convinced the organisers to establish Munich as the new venue.
100 speakers and 100 exhibitors are once again showing what mixed reality can already do and what it will soon be able to on 18 and 19 October this year. Leading global and European brands like Amazon, Bosch, DAQRI, Disney, Facebook, Fraunhofer, GE, Google, Holo-Light, Intel, Oculus, ODG, PTC, Qualcomm, RE'FLEKT, ScopeAR, Streem, Vuforia, Volkswagen, Wikitude and XMReality are going to be present. With more than 1,500 participants, the expo is the world's largest conference for augmented and virtual reality, according to the organisers.
What's new this year is that AWE EU has entered into a cooperation with ISMAR, the International Symposium for Mixed and Augmented Reality, which is also being held in Munich from 16 to 20 October. This collaboration is to close the gap between science and marketing.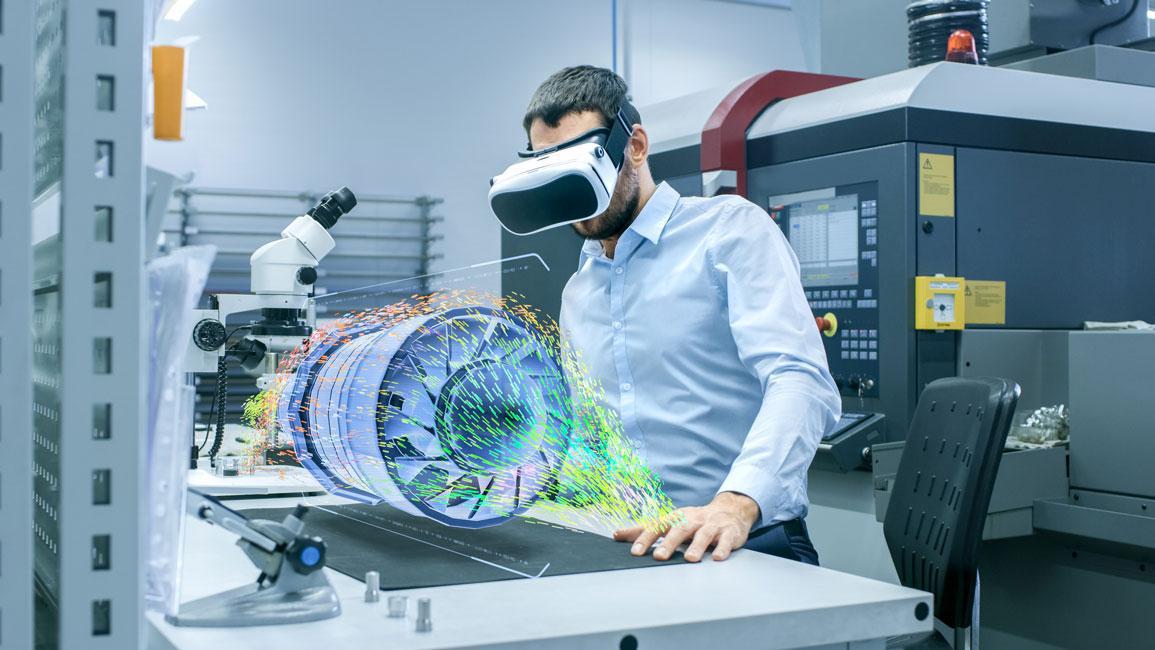 The Augmented World Expo originated in the USA in 2013. 300 people and less than 20 exhibitors took part in the first event. Most recently, 400 speakers, 250 exhibitors and almost 6,000 participants came to Santa Monica at the end of May.

Bavaria is focusing on virtual reality technologies as well. The "Virtual Reality Bavaria" package of measures passed by the Council of Ministers in June 2018 is aimed at further strengthening Bavaria as the location for AR/VR. Two innovation centres are being built for this: one innovation centre in Munich focusing on networks and application projects and another centre in Erlangen focusing on research and technology development are to provide the opportunity to pool the activities by the various stakeholders from research and business.


by Veronika Reichl (on parental leave)
Investor Services Digitalization & Mobility