Home

- 

Automobiltechnikum Bayern - a locational advantage for the automotive industry
Automobiltechnikum Bayern - a locational advantage for the automotive industry
The automotive industry is regarded as a key sector in Bavaria, 25% of the cars produced in Germany come from Bavaria. What is particularly interesting: hardly any vehicle part is not manufactured in Upper Franconia by one of the more than 200 local automotive suppliers. Automobiltechnikum in Upper Franconia offers a modern test infrastructure that can also be used by other sectors to ensure and control high quality.
The tested quality of the parts in terms of safety and durability often plays a crucial part in competition. A specific inspection of components, systems and vehicles is necessary but often expensive and cannot be carried out independently by every company.

Other sectors are also able to use the modern test infrastructure

Automobiltechnikum Bayern (ATB) therefore offers a comprehensive testing service in Hof centrally situated for the automotive industry's important southern and central German locations. The modern test centre is located in the middle of the Upper Franconian automotive supplier park and provides companies in the automotive industry with access to modern test and development infrastructures. Thanks to the provision of ideally adapted testing equipment for the automotive industry, companies benefit from an excellent quality assurance and control facility. The range of services includes laboratories for environmental simulation, fatigue testing and a measuring laboratory for electronics and electrical engineering. Seat load tests, impact, thrust and shock tests, vibration and oscillation tests as well as tensile and compression tests can be carried out in the fatigue testing laboratory.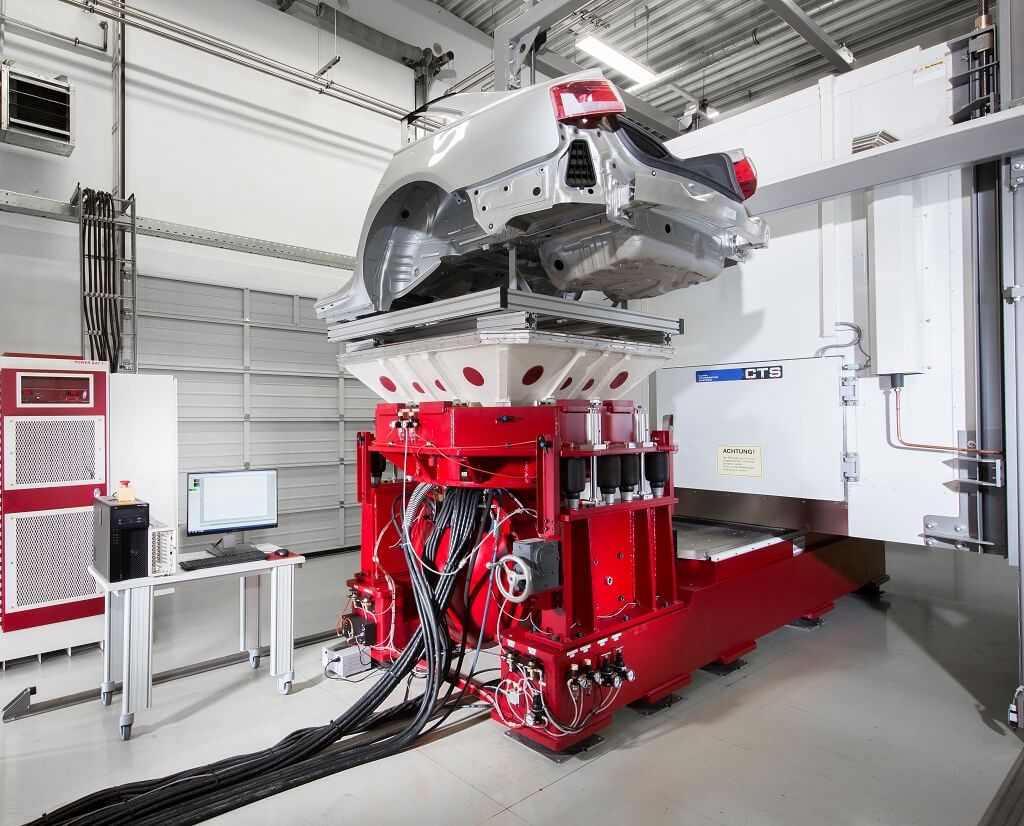 Electrodynamic shaker at Automobiltechnikum Bayern (Source: ATB)
The Automobiltechnikum was set up in close cooperation with renowned automotive suppliers and institutions in September 2003 on the initiative of the Ministry of Economic Affairs. The combination of development and manufacturing functions has created a unique centre of expertise for the medium-sized automotive supplier industry as well as other sectors in the Bavarian administrative district of Upper Franconia.

A state-of-the-art test infrastructure and inexpensive plots offer a crucial locational advantage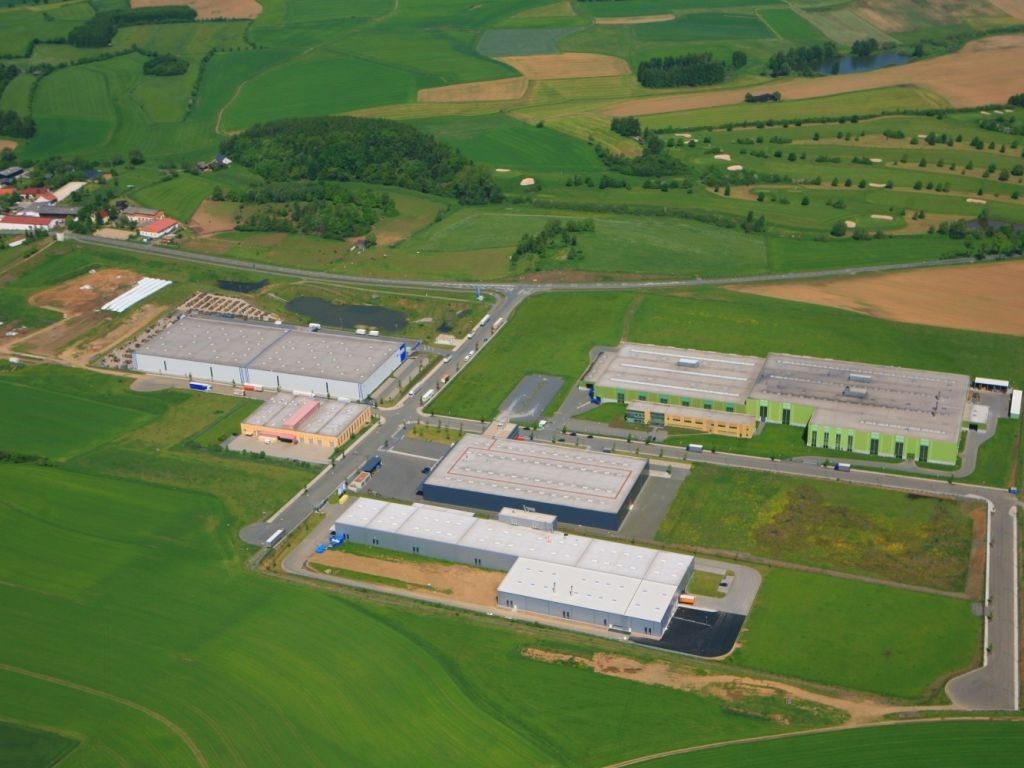 The location in the Upper Franconian automotive supplier park still offers 1,140,000 m² of immediately available space and is particularly attractive for companies interested in working together with Automobiltechnikum. The supplier park adjacent to the ATB technical centre offers space for the accelerated transfer of development results to series production on site by providing ideally developed plots. All the automotive industry's important southern and central German as well as Czech final assembly plants are within a short distance. An overall financial package consisting of low-cost land prices, development support, investment promotion and, in appropriate cases, R&D assistance offers further incentives. The region's interesting employment market potential at favourable wage levels and strong logistical expertise round off the location's advantages.
by Maureen Stender
Investor Services Energy Technology | Human resources issues