Home

- 

Agriculture 4.0 – agtech innovations from Bavaria are significantly changing the industry
Agriculture 4.0 – agtech innovations from Bavaria are significantly changing the industry
Cows grazing sedately on pastures and an older farmer with a pitchfork in his hand and hat on his head – these idyllic images still spring to many people's minds today when they think about agriculture. But modern agriculture has not looked like this for a long time. Today, digitization is working alongside this almost as a matter of course in the form of agtech developments being created in Bavaria. Agtech can be found in the cow shed, driving over fields and is also going to fundamentally support farmers in Bavaria and all over the world in future – that's agriculture 4.0. So let's take a look behind the modern stable door in Bavaria.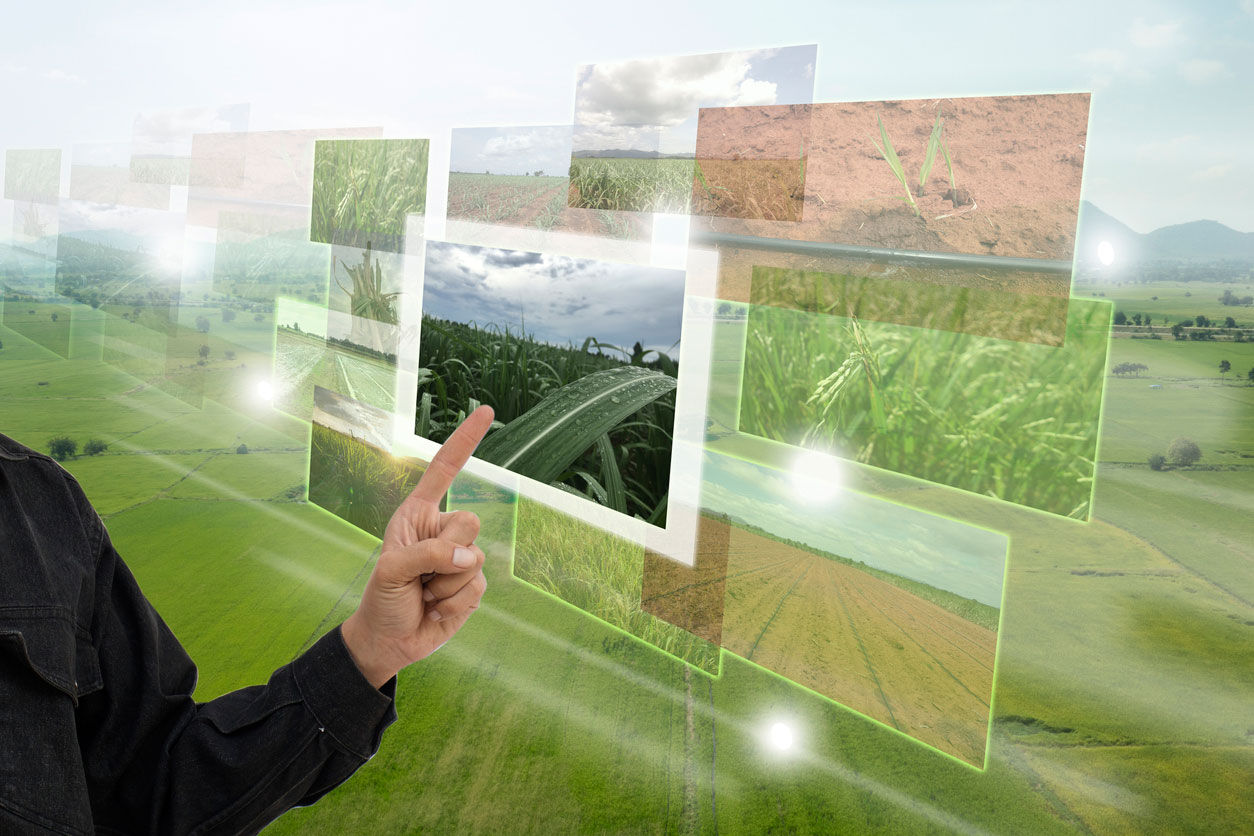 AgTech is the abbreviation of Agricultural Technology. It describes all technical developments around digitally networked and data-driven agriculture. Worldwide, these developments are needed to ensure the supply of food in the decades to come, as well as to preserve our ecosystems in parallel. Thanks in part to government initiatives and funding programs, Bavaria has established itself on the market with numerous AgTech start-ups and companies as a solid development hot spot in recent years. One more reason to keep an eye on this industry.

Bavaria, the perfect location for agtech developments

Bavaria is known worldwide above all as an innovative ICT and industrial location. But Bavaria even plays a pioneering role when it comes to agricultural products. A few figures: Bavaria has more than 100,000 agricultural businesses, which use 45% of Bavaria's surface area. Most products from agriculture are exported, the majority of it abroad in Europe. Bavaria contributes one fifth to the total German agricultural turnover with a volume of 121 billion euros. This clearly makes Bavaria one of the most important business locations for agriculture.

This can also be seen from the wealth of start-ups and firmly established companies that deal with agtech issues. Here are a few examples of successful companies with Bavarian locations that deal with agriculture 4.0 in practice:
GREENSPIN from Würzburg focuses on the development of a software, with which farmers, public institutions or even researchers can view fields worldwide by satellite. Whether you need to optimise production, conduct real-time research, or create new risk assessments, GREENSPIN's application collects data and tries to understand nature.
Regiothek from Passau, who have created a platform to digitally map a food product's entire value chain from the producer to the plate. This platform can be compared to blockchain projects, which also focus on inalterable traceability.
FENDT: the global manufacturer for tractors from Allgäu already set up its own range for Smart Farming several years ago. It's impossible to imagine Bavarian fields without the models equipped with this technology any more.
Everyone is already talking about innovative food tech projects. Indoor and vertical farming, algae cultures, insect breeding or meat cultivated in labs are just a few key terms – the buzzwords are future foods and supplements. Bavaria also offers crucial locational advantages for discourse and research in these fields. More and more Bavarian companies are getting involved with the topic of future nutrition and actively seeking dialogue. This is happening, for example, at the recently held DLD conference in the trend-setting Upper Franconia location Bayreuth.
The challenges for our food of the future – how we will taste the world
The Kompetenzzentrum für Ernährung (KErn) in Kulmbach, Bavaria, also focuses on research and targeted knowledge transfer on the subject of human nutrition. The focus is not only on what is eaten but also on how agtech projects can be implemented. The offer is rounded off by lectures, workshops and different nutrition programmes.
Besides this, support programmes like the BAYWA and RWA AGRO Innovation Lab and the United Nations World Food Programme Innovation Accelerator also exist in Bavaria. These platforms bring together thought pioneers, scientists and companies that are already active in agriculture 4.0 and support start-ups during the development phase. Bavaria is thus positioning itself as the perfect location for young and established agtech companies.