Home

- 

5 minutes with ... Yashushi Furukawa, CEO of Kyoshin GmbH
5 minutes with ... Yashushi Furukawa, CEO of Kyoshin GmbH
We've gone back to school for our "5 minutes with" and talked to the CEO of Kyoshin GmbH in Munich this time. The extra tuition school of the same name has already opened several establishments in different countries all over the world since its foundation in 1975 in Kyoto. One of the latest new additions is Munich. Extra tuition is now being offered to Japanese school children in the metropolis on the Isar and quite a bit more will also be on offer soon.
We assisted the Japanese extra tuition school Kyoshin with setting up in Bavaria. At Principal Yasushi Furukawa's invitation, I recently visited the new premises near Sendlinger Tor for the first time with great anticipation. I was very curious about how the building shell had turned out in the end. First, I was asked by the Principal to take off my outdoor shoes straight away and put on slippers. My first thought was: "Oh, I'm in Japan!" and my second one was "Thank God I don't have a hole in my socks!"


What were the greatest challenges, bureaucratically and interculturally, with opening the school in Munich?


We were really lucky as far as the building is concerned and had the right support with Invest in Bavaria. Despite the lack of office space in Munich, the location was found relatively quickly. My feeling was that it still took quite some time before the opening as we hadn't really reckoned with the extent of the bureaucratic /official requirements. But that's probably German thoroughness for you!

What I found particularly exhausting was the Germans' tendency to basically say "No, that's not possible" or "No, you don't need that" and to quickly block anything as soon as it doesn't fit the norm.

I can tell a little anecdote about the intercultural obstacles. Our main concern is to give the students the felling of being in a real "Juku" as far as possible. "Juku" is a kind of afternoon childcare for school children in Japan where they are pushed further and prepared specifically for examinations.

I wanted the school to look as authentically Japanese as possible to give Japanese families a feeling of home, even though they are a long way from home. For this reason we had desks custom-made by a German master workshop based on the Japanese model for our school in Munich. To my great surprise, 20 of the 90 chairs ordered wobbled hopelessly.

I was really astounded because Germany has an outstanding reputation internationally with the "Made in Germany" seal of quality. My conclusion was: the land of masters is just the same as everywhere else and the much admired German virtues of reliability, punctuality are probably sometimes just a cliché too.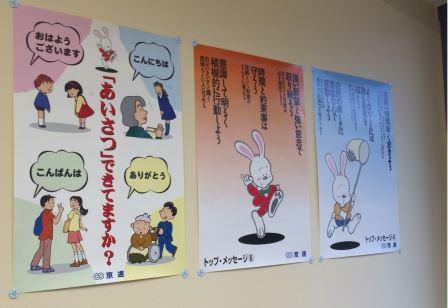 The school is really something to be proud of. The classrooms radiate a warm welcome and you do actually feel like you're in Japan.


How helpful was our support to you?


As a result of the many impressions in a foreign country it's good when you have a port of call that understands both your own perspective and that of the host country and assists you in overcoming the initial hurdles at the same time. During the implementation phase we were assisted and supported by staff at the Bavarian representative office in Japan and by Invest in Bavaria in Munich. Invest in Bavaria showed us various office properties in no time at all and introduced us to the area. It is very important to us that the children can attend the school safely.

We quickly forged links with the Japanese community here too and got to know, for example, the Japan Club Munich through Invest in Bavaria. We are very grateful to you for the support.


The teaching staff at your "Juku" are all experienced teachers who have already taught at Kyoshin. A large library with books including Japanese and European history is currently under construction. What other plans do you still have for the school?


I would like to basically keep the school open for all families who are looking for advice in terms of their children's education, regardless of whether they attend Kyoshin or not. In addition, we would like to be a meeting place for anyone interested in Japan and would be delighted to welcome any German citizens too. You are also welcome!

Kyoshin wants to adopt further training courses for expat mothers into its programme in future too. We would also like to offer courses for children at the weekend too so that the parents get a little break. After all, expats can't drop their children off for a short while at the grandparents living more than 9,000 km away in Japan.

I have lots more plans but it is important to us to make the expat families' stay in Munich as pleasant as possible. If we can do something to contribute to this then we have already achieved a great deal.

Mr Furukawa, thank you for the chat! I am really looking forward to seeing how the school develops. Kyoshin is definitely a huge enrichment to Bavaria and the Japanese community here. We have a strong partner here with Kyoshin when it comes to educating expat children.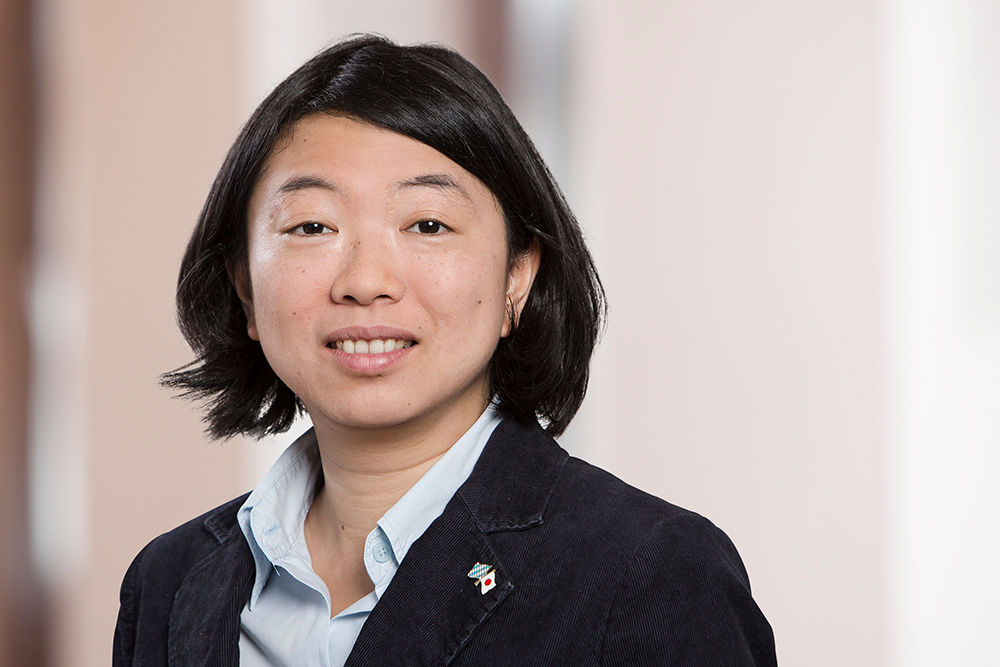 by Kaori Yamaguchi-Humpert
Investor Services Life Sciences