Home

- 

5 minutes with... Gregor Voigt, Country Manager Germany at Witco
5 minutes with ...
Sep 23, 2022
5 minutes with... Gregor Voigt, Country Manager Germany at Witco
The French start-up Witco is a leading provider of digital workspace management and digital property management. With the help of modular software, Witco enables companies to centrally and digitally control and manage their processes and procedures, space and workspace allocation and communication within the office environment. The tech start-up relies on a comprehensive all-in-one app and also takes into account aspects of hybrid working from the home office, for example. In early 2022, Witco expanded into Germany and opened an office in Munich. We were able to talk to the head of the branch, Mr Gregor Voigt, about the reasons for Bavaria as a new location.
Hello Mr Voigt, can you please briefly explain Witco's business model?

Witco is reinventing the way people organise their everyday work. We are not convinced of complicated and scattered system landscapes where employees have to use a separate app for every application. Instead, we have developed a holistic digital daily companion for employees. Let me be a little more specific. It's Sunday evening, you think about the upcoming work week and open the Witco app. With just a few clicks, you book a workplace, reserve a parking space, check when your colleagues will be in the office, check the lunch menu in the canteen and finally book yourself a yoga class on Tuesday evening.

Witco is very successful in France and has been experiencing strong growth for years. Bavaria was chosen as the new location for the expansion into the DACH region. What were the reasons for this step?
Bavaria and the surrounding area of Munich in particular are an excellent B2B location to me. There are both established large industrial and service companies here, as well as an extremely strong middle class. As a business leader, I can also take away many exciting insights from the ever-growing local start-up culture.
As the person responsible for the DACH region, the proximity to Austria and Switzerland also played a decisive role for me. In terms of infrastructure, it is therefore very successful to cover different regions from Munich in a resource-friendly way.
We are also looking for talented and ambitious people who want to be part of our growth story. As a TU Munich alumni, I know that we have the two most renowned German universities here and thus the region has its finger on the pulse in terms of research and development.

From which locational advantages in Bavaria have you been able to benefit so far and how have these influenced your choice of location?
Due to Bavaria's economic strength, there are numerous networks and associations that make it easier for start-ups to grow in a new market like Germany.
Invest in Bavaria is an example I like to mention here. When I brought my last company called Toogethr from the Netherlands to Germany, Invest in Bavaria stood by me and had the right answer to every location-related query.
Bits & Pretzels is just as unique to me. Start-ups are provided with a valuable forum to meet other companies, investors, partners, and other contacts. We need many more of these events! Above all, I am delighted to be a speaker at Bits & Pretzels this year and to discuss the European startup ecosystem.

Witco has been active in Bavaria for six months. Have you already been able to acquire local customers and, if so, how is the cooperation going?

We were lucky enough to attract renowned German clients even before I arrived. Since then, a lot has happened with us. So far, we have been able to achieve success in all customer groups and are gradually gaining greater visibility in the DACH markets. The topic of the digital world of work and the possibility of organising our working lives better is relevant for every company.
In order to successfully implement new projects, especially in B2B, proximity to customers is of great importance. We Germans really like to negotiate with local contacts.

How do French business partners differ from those in Germany? Are there any particularities in the Bavarian way of doing business?
Despite the proximity to France, there are numerous cultural differences. In Germany, I very much appreciate punctuality and rationality. At the same time, we often get in our own way by being extremely risk-averse in our thinking and desperately looking for the flaws and problems in every solution, no matter how perfect. In addition, in Germany, great importance is attached to ensuring that every single stakeholder in the company is fully informed. This often prolongs the project cycles for us start-ups. In France, on the other hand, it can happen that emotions play a bigger role, or that one or two meetings don't start on time.

What goals are you pursuing in the near future at the Munich location? What potential do you see for your start-up in Bavaria, Germany and the entire DACH region?
The main focus is on expansion and the enlargement of our location. We have ambitious international goals and I would like to make a big contribution to Witco's success with our DACH organisation. This also includes building the best possible team.
Of course, we also have to continuously develop our product. We analyse every single customer feedback and think about how we can improve our technology to respond even better to local needs in the future.

Bavaria is very popular because of its high quality of life. Where do you prefer to relax in or around Munich?
As a former professional tennis player, sport and leisure play the biggest role in my private life. I enjoy doing my morning jog in the Westpark. At the weekend, I usually leave Munich and head for one of the lakes or the mountains. There are also enough sports facilities and clubs in the city.
Unfortunately, I have not yet succeeded in keeping my distance from the countless beer gardens. Bavarian beer just tastes too good. Especially during the current Wiesn season, it is impossible to say no. But that's all good fun!
Thank you very much for the interview – we look forward to hearing more insights from you at our Bavaria panel at the Bit&Pretzels Festival in Munich.
Company
Witco
Branch
Saas, Office Management
In Bavaria since
2022
Headquarters
Paris, France
Department represented in Bavaria
Branch office
More about
www.witco.io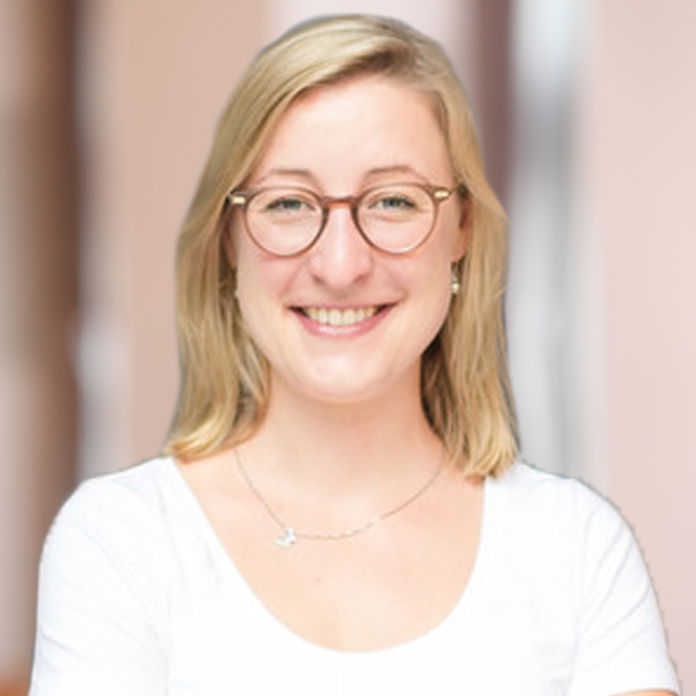 by Katinka Uppendahl
Investor Services Life Sciences